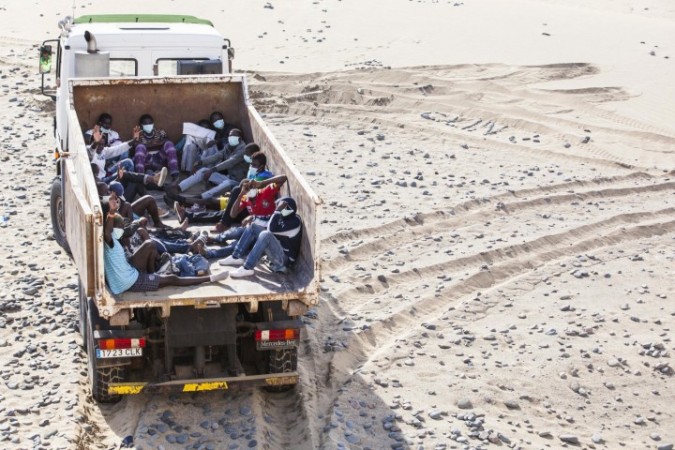 Nudists vacationing at a Spanish beach had to suddenly pack up their belongings and leave, as soon as a boatload of sick refugees arrived on the scene with symptoms of the deadly Ebola virus.
Local media reported that the illegal migrants, who were from places including Sierra Leone, were kept isolated for seven hours because of Ebola scare. Red Cross workers, who arrived at the scene, reportedly left masks, food and water 50 meters away from the 19 Africans who arrived at the famous Maspalomas sand dunes on Gran Canaria, travelling in a small boat in a bid to find a better life in Spain.
A number of the 17 men and two women who arrived there, showed signs of fever, including one person who reportedly had a temperature of 40 degrees.
Although the people who arrived there have not been identified, at least three are reported to have come from Guinea and Sierra Leone, both of which are Ebola hotspots.
Workers found the boat at around 9:30am local time and the Red Cross decided to launch emergency Ebola procedures.
According to Spanish daily El Mundo cited by many English publications, four of the immigrants were eventually taken to hospital, while others were put in a holding camp on the island and will soon be sent back.
British tabloid Mirror notes that their treatment sparked outrage in some quarters. The group was pictured wearing face masks as they were ushered onto the back of a dump truck.