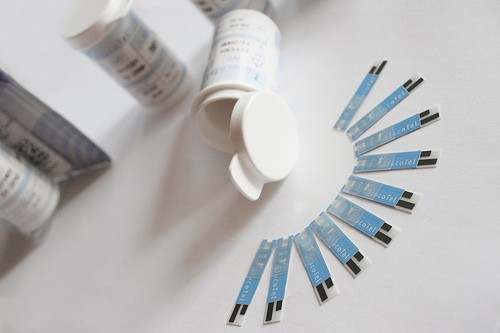 Diabetes is a chronic disease that requires constant care and regular observation, making its management a costly business for the common public.
It is estimated that diabetic people deal with 2.3 times higher medical expenditures compared to people without this condition. A WHO (World Health Organization) report shows that a low-income Indian family spends nearly 25 percent of its earnings to take care of a diabetic patient.
Now, here is a health insurance plan from one of the largest public sector banks in India - Canara Bank - in collaboration with Apollo Munich Health Insurance, to help improve lives of people affected with diabetes across the country.
Interestingly, taking the "Energy" health insurance plan will make Canara Bank customers eligible for pre-policy check-up, wellness tests and treatments at Apollo Munich's hospitals and clinics in any part of the country.
"We are proud to be able to offer a first-of-its-kind solution to the millions suffering from diabetes in India," Apollo Munich Health Insurance's Chief Executive Officer, Shri. Antony Jacob, said in a news release. "The insurance and wellness ecosystem we have built will help those with diabetes control it much better, and lead a 'close-to-normal' lifestyle. We are very pleased that Energy will now be available for Canara Bank customers, as their banking channels will ensure deeper penetration of this much needed insurance product."
Though the insurance product has been available from the end of 2013, it's only this week that Canara Bank made it available for its customers. Canara customers can reap benefits of this health insurance plan in eight top cities in India.
"Canara Bank is delighted to be the first bank to offer 'Energy' to its customers," Shri R.K. Dubey, Chairman and Managing Director of Canara Bank while dedicating this product to its Customers, while launching the product, said.
"We aim to help our customers take care of their health, in addition to providing appropriate wealth management tools that our customers can utilize over their entire life cycle. We believe that 'Energy' is an important health insurance that not only covers the medical conditions arising of this silent killer but also provide those suffering from Type 2 Diabetes with a wellness tool to manage one's health condition."
Apollo Munich is a joint venture of Apollo group of hospitals in India and the Germany-based Munich Health. The health insurance company offers cashless hospitalisation in nearly 4,500 hospitals in 800 Indian cities.