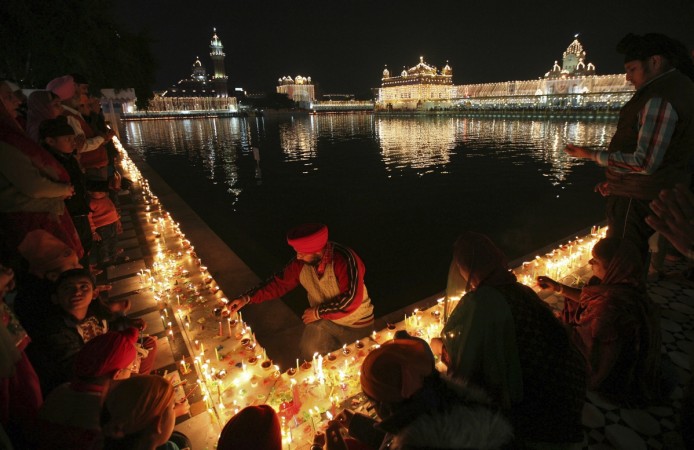 A Canadian woman allegedly asked a Sikh man to remove his turban on Wednesday, at a club in Prince Edward Island, Canada claiming the religious garment should not be worn as it was against the rules there.
The Sikh man, identified as Jaswinder Singh Dhaliwal, also alleged that the woman hurled racial slurs at him and threatened that she would 'rip off' his head covering.
The incident happened at the Royal Canadian Legion, an organization that hosts ex-military officials, where Dhaliwal was playing pool with his mates. Meanwhile, the management approached the group and asked Dhaliwal to remove his turban as no headgear should be worn in front of the veterans as a sign of respect.
Though religious garments are exempted as per the policies pertaining to dress code in Royal Canadian Legion, Dhaliwal was subjected to racist remarks for donning his turban.
"I was like no man, it's my religion, and in my religion, I always cover my hair," Singh said. "And I can't do that." CBC News quoted Singh as saying. He further added, "They told us you have to remove your turban, because this is our rules."
His friend, Sunny Pannu, who was also subjected to racial remarks, told CBC News: "We said, Ok. We remove our winter hats because we respect your rules, but you should understand our thing also. They said no, it's not about your religion, you have to follow our rules."
However, the management later realized their grave mistake and the president of the Legion Club, Stephen Gallant, apologized on behalf of the members.
He further clarified that there was a confusion regarding the headdress and whether the turban was a religious garment or not. Apparently, soon after the incident, the members of the club also had a discussion in order to clarify the policies regarding religious garments.
The Canadian woman, however, claimed that when she first asked the Sikh man to remove the turban, she thought it was just a normal headgear.
As per reports on CBC News, there was also an unidentified man shouting at Dhaliwal and Pannu, who showed them the middle finger. He also shouted "Take your f--king hat off in the Legion. It's the f--king law here. It's the law."