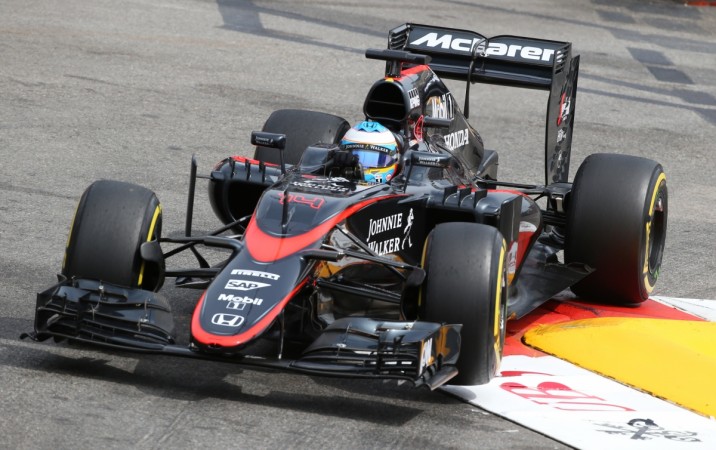 Fernando Alonso, the Formula One champion in 2005 and 2006, is one of only four drivers yet to open their points account during this season. The Canadian Grand Prix, which concluded on Sunday, was yet another failure for McLaren, where Alonso could not even complete his race.
Not only did Alonso not finish the race, but his teammate, Jenson Button also fell in the same bracket due to exhaust problems. It is a huge embarrassment for Alonso, who suffered a third retirement in a row. No wonder Alonso was increasingly getting frustrated during the Canadian Grand Prix.
Alonso's Canadian GP was highlighted by his refusal to abide by the team's instructions, with the engineeres repeatedly asking him to save fuel, while the Spaniard said they were "looking like amateurs."
"It was not frustration. It was just a disagreement on when to save fuel," BBC quoted Alonso as saying.
Like a tru racing driver that he is, Alonso was not eager to allow other drivers to overtake him just because the McLaren needed to save some fuel.
"When you are surrounded by cars trying to overtake you and you are in the middle of battles, fuel is a low priority in that moment and you will have time later on in the race to save fuel," he said.
"So after three or four reminders of fuel saving I said: 'Let me race now and have some fun and later I will think about the fuel.'"
The McLaren car, primarily the Honda engine is one of the reasons for dire performances during the season. If you are to compete against teams like Mercedes, you need to have a perfect car in all conditions and leave the rest to the drivers, who can use their skills to make the most of the conditions.
"But we know we are not super-competitive now and we need to improve reliability so many things to do in our case but hopefully these weekends give us some lessons to improve things. It was not easy here in Canada but I am sure we will come back stronger," added Alonso.