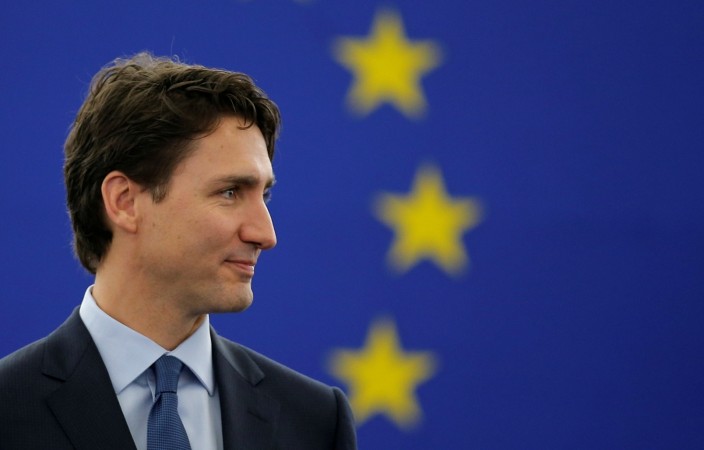 Canadian Prime Minister Justin Trudeau will be in India from February 17 to 23 and will visit Agra, Amritsar, Ahmadabad, Mumbai, and New Delhi. During the trip, Trudeau intends to meet several Indian leaders and businessmen and will also promote women empowerment and strengthen ties between the two nations.
"Canada and India share a special bond, and are linked by tremendous people-to-people connections," PM Trudeau said in a statement. "The more than one million Canadians of Indian origin make the relationship between our two countries a truly special one. I look forward to meeting with Prime Minister Modi, and further strengthening the Canada-India friendship."
Trudeau will visit several historical monuments and landmarks in the country such as Taj Mahal, the Golden Temple and the Swaminarayan Akshardham in Gujarat.
The 46-year-old PM also took to Twitter to speak of his visit.
Next month, I'll travel to India to meet with leaders in government & business to strengthen the close friendship between our two countries. More: https://t.co/75qVu6molW

— Justin Trudeau (@JustinTrudeau) January 22, 2018
Meanwhile, Twitter users too have been raving about Trudeau's visit.
Most Welcome in India ...Mr.P M.

— krishnakant jaiswal (@krishnakantjai5) January 22, 2018
Good luck sir. Just focus on business. India needs lots of infrastructure investments. If you are visiting Golden Temple visit some big renowned hindu temple as well.

— Bachmehmi (@bachmehmi) January 22, 2018
Awesome JustinTrudeau. You make CANADIAN ppl proud. Have a great international meeting.

— Marky.D (@mardic123) January 22, 2018
All the best wish you a great visit. As a Canadian I am sure that India waits with deep breathe to see a charismatic leader

— Aftab Ahmad (@aftabcanada) January 22, 2018