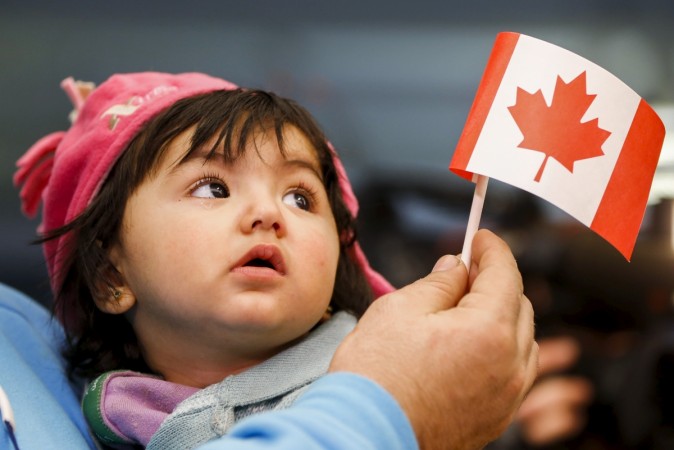 Canada Day is celebrated all over the country on July 1 every year. It was in 1867 when Canada became a self-governing dominion of Great Britain and its anniversary is being observed as Canada Day, which was initially called Dominion Day till 1982.
Canada's former Governor General Charles Monck, 4th Viscount Monck, proclaimed to celebrate the anniversary of the confederation in June 1868, following which July 1 was considered as a statutory holiday for Canadians. Canada now consists of 10 provinces and three territories.
Check out quotes about Canada that can be shared on Canada Day here:
Canada is the only country in the world that knows how to live without an identity. — Marshall McLuhan, professor
Canada is the homeland of equality, justice and tolerance. — Kim Campbell, Former Prime Minister of Canada
Canada is a great country, one of the hopes of the world. — Jack Layton, Former Member of the Canadian House of Commons
Canada's the best country in the world. — Justin Bieber, Canadian singer
Canada has always been there to help people who need it. —Justin Trudeau, 23rd Prime Minister of Canada
Canada is like a loft apartment over a really great party. — Robin Williams, actor.
Canada is the essence of not being. Not English, not American, it is the mathematic of not being. And a subtle flavour - we're more like celery as a flavour. — Mike Myers, actor
Canada and space are a natural fit. — Marc Garneau, Canadian Minister of Transport
Canada has great natural resources, and its people have the spirit and ability to develop them. — Charles E. Wilson, Former United States Secretary of Defense
We already get more energy from Canada than from any other foreign country. — Paul Cellucci, Former Governor of Massachusetts