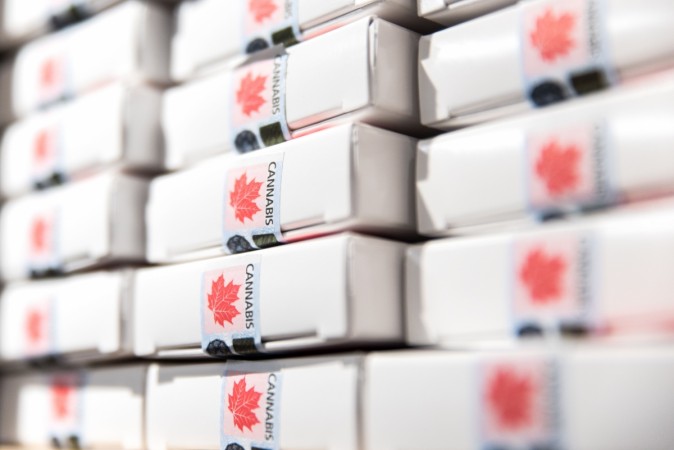 In a move that had garnered a lot of cheer, as well as, some concerns, hemp stores in Canada are set to throw their doors open on Wednesday, October 17, as the nation has legalised the use of recreational marijuana. With this, Canada has become the second and largest country to legalise recreational marijuana, the first one being Uruguay.
Talks over legalising marijuana in Canada have been going on for a while now with the Senate voting 52-29 in favour of legalisation. The House of Commons voted in favour of the C-45 Bill, which is also called the Cannabis Act.
The vote took place in June, after which Canadian Prime Minister Justin Trudeau had announced October 17 as the date when the regime would come into effect.
"Parliament has now passed Bill C-45...Today I'm also pleased to announce that the new recreational cannabis regime will officially come into force on October 17 of this year," the Independent quoted Trudeau as saying at the time.
"We heard from provinces and territories who told us they needed more time to transition to this new framework, so our government will continue to work in full partnership with them, to ensure the smooth and orderly implementation of this new law across Canada."
Until now, medical marijuana was legal in Canada and Trudeau and his officials have been working towards legalising pot for recreational purpose not just as part of a changing society, but to curb black market trading as well. In tune, Canada has been preparing for the move and sending out millions of flyers to residents speaking of the new marijuana laws and raising awareness on its use.
What does Canada have to say of the law?
The Senate decision has been welcomed by thousands in the nation and several stores in Newfoundland reportedly opened at midnight with scores of people queuing outside to legally buy pot.
A store owner spoke to public broadcaster CBC and said that selling and buying marijuana was so much better. "I'm going to have a lot more variety than the black market dealers, so you have a lot more choice at our store. The prices are very comparable," Thomas Clarke, owner of THC Distribution store, said.
Consumers too are happy with the law and Ryan Bose from Ontario said that legalising recreational marijuana was a good move. "Alcohol took my grandfather and it took his youngest son, and weed has taken no one from me ever," he told ITV.
Stores in Nova Scotia and Manitoba have seen such high demand that owners told the Agence France-Presse that their stocks may soon dry up, creating a shortage in the market. While these regions are clearly taking full advantage of the Cannabis Law, residents of Ontario, including Toronto, will have to wait until Spring 2019 for stores to open. Until then, residents of these regions will be able to order pot online
Legal users and the rules they must follow
The legal age to purchase marijuana in several parts of Canada is 19, while residents of Alberta and Quebec can legally buy pot once they are 18.
Legal users will be able to purchase seeds, plants, cannabis oil and dried cannabis from licensed sellers. However, they will have to wait a while to buy products infused with marijuana.
Users will be permitted to possess up to 30 grams of pot in public and anything more will be considered illegal. A household can also grow only four plants and anything over the limit could attract hefty penalty. In addition, anyone caught selling pot to a minor can face a jail term of about 14 years.
Concerns on legalisation of recreational cannabis
While many may be pleased, the move has raised several concerns in terms of drug impaired driving and how the police plans to deal with such cases. They are reportedly not prepared to handle these cases yet, which require a blood test within two hours of being pulled over. In case of a delay, the high consumption of pot will not be able to be ascertained.
Speaking of the law and how it may lead to young adult consuming more pot, Antonio Vigano, a medical marijuana specialist and research director at the Sante Cannabis clinic in Montreal, told the AFP: "As a doctor and as a father, I do not agree with the legalization of recreational cannabis."
However, Gillian Connelly of the Ottawa Public Health Agency believes that while the law may not be all good, it will help open up the conversation on marijuana use. "There are health concerns. But legalisation is creating an opportunity to have discussions about cannabis use, for example, parents starting a conversation with their kids about it. For decades, we've said: 'Just don't use,' but that hasn't worked," Connelly explained.
Meanwhile, Trudeau believes that this will also help protect children as they will be more aware.
"We're not legalising cannabis because we think it's good for our health. We're doing it because we know it's not good for our children. We know we need to do a better job to protect our children and to eliminate or massively reduce the profits that go to organised crime," the PM said on the eve of the legalisation.