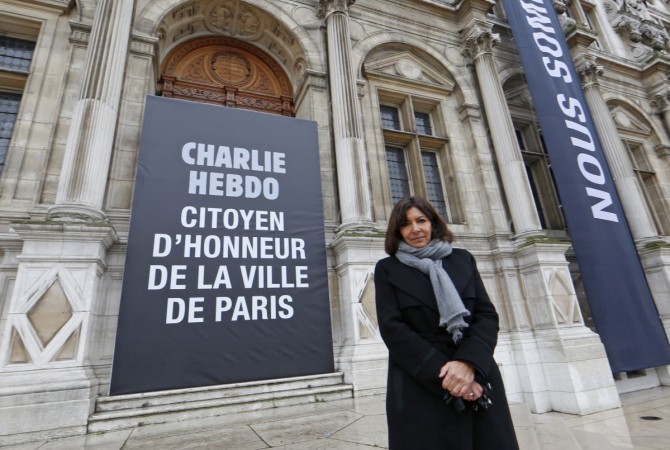 The mayor of Paris has said the city plans to sue Fox News for its reporting on "no-go zones for non-Muslims in Paris."
In an interview with CNN on Tuesday, Paris mayor Anne Hidalgo said the channel insulted the city. She said Fox, which is owned by Rupert Murdoch, aired reports saying Islamic law is practised in parts of Paris and other European cities and that the hands of the police are tied.
She said the reporting "prejudiced" the honour of Paris.
"The image of Paris has been prejudiced, and the honour of Paris has been prejudiced," the mayor said.
She added that calling certain areas in Paris "no-go zones for non-Muslims" is inaccurate and that she would take the case to the court.
"When we're insulted, and when we've had an image, then I think we'll have to sue, I think we'll have to go to court, in order to have these words removed," she said.
Fox has been slammed for its reports on Islamisation of Europe following the Charlie Hebdo attack in Paris. The channel apologised for comments by one of its experts that Birmingham in England was 'entirely Muslim.'
Although many in France and across Europe believe that Fox went over the top, there are doubts if the mayor's lawsuit will succeed.
Fox executive vice president Michael Clemente said: "We empathize with the citizens of France as they go through a healing process and return to everyday life... However, we find the mayor's comments regarding a lawsuit misplaced."
Even Jeffrey Toobin, a senior legal analyst, explained that they cannot sue in an American court. However, he believes that the system has worked as it was supposed to work. "Fox News has been embarrassed, humiliated, is a joke in France. They have apologised... The courts don't need to get involved here. The system worked, let's keep the courts out of it," Toobin said.
Meanwhile, Louisiana governor Bobby Jindal reiterated to CNN's lead political anchor Wolf Blitzer that he still sticks with his comments on the "no-go zones" in Europe, specifically the United Kingdom, and further added that western countries should insist on integration for immigrants and stop using politically correct excuses like "religious difference" to prevent it.