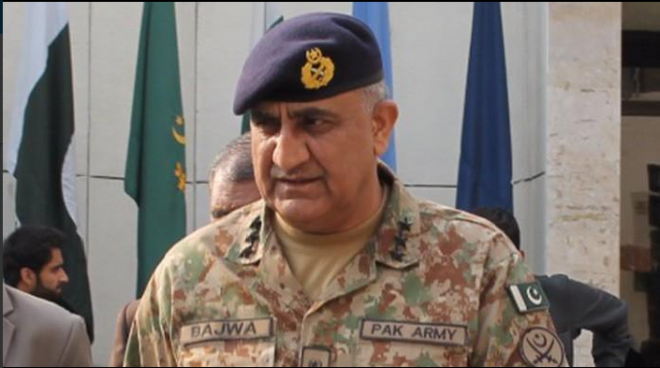 The situation along the India-Pakistan Line of Control (LoC) appears to be worsening by the day with many casualties reported on both sides of the border including soldiers and civilians. The confrontation between India and Pakistan militaries has seen no curb yet, so can the new Pak army chief General Qamar Javed Bajwa help improve the affairs?
Pakistan's General Bajwa, an expert on Pakistan Occupied Kashmir (POK) affairs, was appointed as chief of army staff (COAS) on Saturday by Prime Minister Nawaz Sharif. General Bajwa is succeeding Gen Raheel Sharif as the latter has refused an extension of his term.
Although the armies on both the sides have seen skirmishes in the past years, the confrontation of 2016 is serious. The situation between the countries became grave after four militants from Pakistan attacked an Indian Army base camp in Uri, Jammu and Kashmir, killing 18 soldiers. As a counter measure, the Indian side conducted surgical strikes against militant launch pads across the Line on Control in Pakistan-administered Azad Kashmir causing "significant casualties." Ever since the strikes, both the sides have been exchanging gunfire on a daily basis, causing heavy casualties.
General Bajwa had previously commanded the all important X Corps, which is the largest force and responsible for the area along LoC. After assuming his new position on Tuesday, General Bajwa promised to improve the tense conditions at the India-Pakistan border soon.
"The situation at the LoC will improve soon," he was quoted as saying by Geo News.
Some of the Indian officials are optimistic about Gen Bajwa's appointment considering he is well-aware of the "complexities, nature of operations and terrain along the LoC." However, a top Indian official said that it is too soon to presume anything about the new chief's position considering "both Generals Pervez Musharraf and Kayani proved different from what their initial assessments were."
According to analysts, Bajwa's declaration that the situation along the border would improve soon might be a gesture of conciliation towards India.