Manchester United have had a perfect start to their Premier League campaign, thrashing West Ham and Swansea City. But, Jose Mourinho, who has stressed the point of signing four players in the summer, has not found 100 percent success in that department. The former Real Madrid manager is still on the lookout for a player who fits Manchester United's squad.
They have made some quality signings in the form of Romelu Lukaku, Victor Lindelof and Nemanja Matic, but the fourth one is yet to be finalised.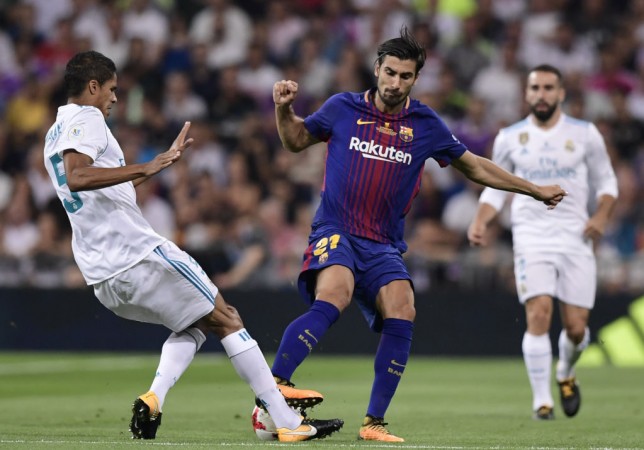 Manchester United might have been alerted about Barcelona player, Andre Gomes. The midfielder has told his present club that he wants to leave, reported Manchester Evening News, with the Red Devils also interested in signing the player.
This might have been a surprise for many, as one had not heard about Gomes wanting to leave the club, which he only joined last year. One does not know what led to such a situation, leading to Gomes' decision, but that should not stop Manchester from trying to give it a shot to land the Barcelona player after their failure to land players such as Ivan Perisic so far.
The Portugal international will be a brilliant addition for Manchester United as they are keen to bolster their squad while they are competing on various fronts, including Champions League. Though they might have the likes of Paul Pobga, Henrikh Mkhitaryan and Juan Mata, Mourinho will not mind having another brilliant midfielder in his team. It will only make them appear stronger.
But, Mourinho will not find it easy to sign the player as he has also attracted interest from top clubs like Juventus in the recent past.
What is going on at Barcelona?
Barcelona seems to be in a state of turmoil as things have not been smooth sailing for the La Liga giants, who were forced to sell Neymar to PSG for a world-record fee.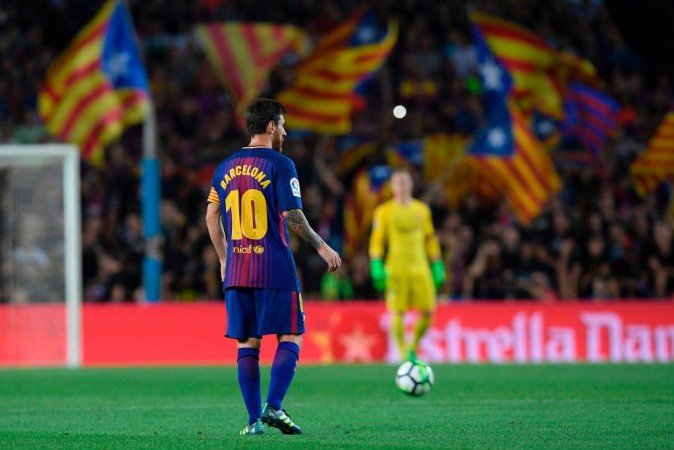 Following which, they have been bagging headlines, be it Philippe Coutinho's transfer saga, where Liverpool are hell bent on keeping the player at Anfield and also Borussia Dortmund are playing hardball over Ousmane Dembele.
Besides this, Messi being linked with Manchester City might have given them another reason for a major headache. Their official social media account seems to be hacked as well.
Barcelona, after the poor summer transfer window, may not be willing to sell Gomes when trying to bring in players has become a huge problem for them. We will know about that soon as the transfer window will close on August 31.