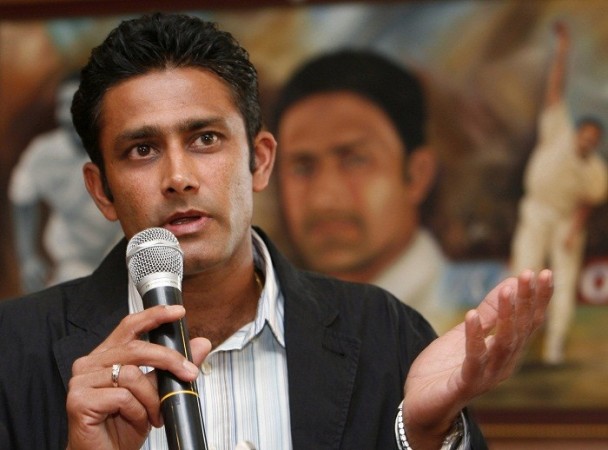 Some say it's the mistakes and controversies that surround the game of cricket that bring it to life, while others claim it's a professional sport and should leave the least margin for errors and doubts. The Decision Review System has been openly opposed by the BCCI ever since its inception but the ICC are insistent on convincing the former to eventually embrace the technology.
ICC CEO Dave Richardson is now in talks with India's Anil Kumble to convince him on the possibilities of improved professionalism in the sport. Kumble is the ICC Cricket Committee chief, and the governing council can only hope that convincing Kumble will be a step towards convincing the BCCI.
"Can Kumble convince the BCCI? First of all, we must convince Mr. Kumble," Richardson told reporters. "I'm more worried about them taking part in the debate rather than just sitting outside refusing to even talk about it.
"At the moment, Anil Kumble chairs the ICC cricket committee. He's a member of a working group set up to specifically review DRS and how technology is going to be used in the future. I don't want to put a time limit on it."
The BCCI had made it clear that they are not against the technology per say but they doubt if it is foolproof. Also, if the umpire's decision is the last, the Indian board does not see the necessity of a higher authority. Despite rising questions, can the ICC finally convince the BCCI?
"India hasn't accepted the DRS," Richardson said. "How long would it take to convince BCCI? Your guess is as good as mine. I don't think we should limit ourselves to a certain time. BCCI will make up their mind in due course. All that we need to make sure is that they're at least privy to the latest information so that they understand the quality of the technology that is available."
India's N Srinivasan will take over as the ICC chairman in June this year and Richardson was happy with India's role in the parent body.
"The BCCI's approach was always to sit on the outside, not to partake in developing strategy," Richardson added. "They left that to the other people. Now for the first time, they have taken the responsibility on their shoulders to lead in developing the strategy."