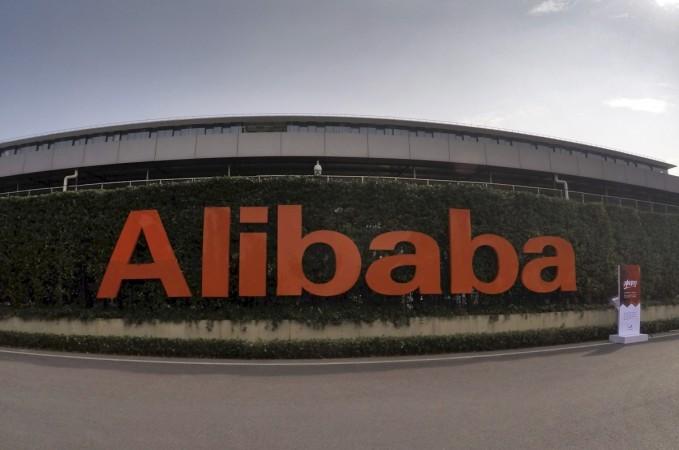 China-based e-commerce platform Alibaba might soon become the largest retail platform in the world, surpassing current leader Wal-Mart. An official state-run media report said Tuesday Alibaba's total trading volume could exceed $463.3 billion (roughly Rs 30.94 lakh crore) this fiscal year, PTI reported.
Alibaba announced the transaction volumes at an event in Hangzhou, China headquarters Monday, saying the company had already reached the 3 trillion yuan mark with less than two weeks left to conclude its current fiscal. The growth represented a 23 percent increase compared to last year and a threefold increase in the company's gross merchandise volume (GMV) since 2012, Alibaba Group Executive Vice-Chairman Joe Tsai said on the company's official corporate blog Monday.
"Growth is meaningless unless it is sustainable," Tsai said, adding the company focuses on quality growth. "While GMV is a proxy for scale, our focus on quality and sustainable growth means how we measure success is no longer dependent on a simplistic view of GMV growth."
Alibaba's chief rival, Wal-Mart Stores, posted its annual revenue for its fiscal year ending January 31, where it recorded total revenue of $482.1 billion. Net sales, which exclude membership fees and other income sources, reached $478.6 billion and placed Wal-Mart ahead of Alibaba on both revenue and sales fronts.
The falling value of the yuan against the dollar is one of the major setbacks for Alibaba in its push to surpass Wal-Mart, the Wall Street Journal reported. Alibaba has also found itself at the centre of a counterfeiting and fake transaction controversy. The company's stocks took a 6 percent dip this year and the ailing Chinese economy raised investor concerns.
Alibaba is the largest e-commerce platform in China, with more than 400 million annual active buyers, and sells everything from furniture to electronics on its Tmall and Taobao Marketplace sites.
The company said it hopes to double the current transaction volume by 2020, which translates to 6 trillion yuan within the next four years. The company had in January revealed its expansion strategy for 2016 to achieve just that. Alibaba Group CEO Daniel Zhang said the company would expand its product portfolio in its home country and push deep into rural coverage and make imported products available to Chinese consumers.
Tsai said the Rural Taobao initiative is yielding great results, having reached over 12,000 of China's 600,000 villages.
"Today's milestone is just a gas stop, as we pause briefly to recognise the achievement, and look forward to the future," Tsai said.