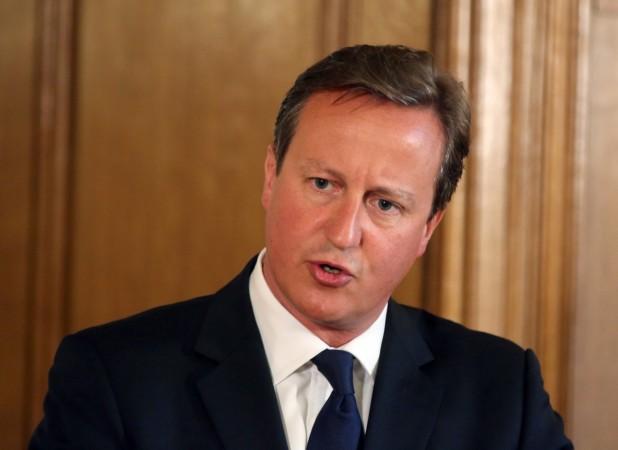 British Prime Minister David Cameron has urged his fellow NATO leaders to stop paying ransoms for hostages insisting that it would only encourage militant groups such as the Islamic State to abduct foreigners and would further fund terrorism.
But the British leader's insistance that no ransoms will be paid to the terrorists has raised question on whether the UK was consciously allowing the Sunni militants to execute David Haines, as they have promised to do.
The black-clad, knife-wielding jihadist who appeared in the latest Steven Sotloff's beheading video has marked the Briton as the next to be killed. And if the trend the militants follow is any indication to go by, the British citizen is likely to be definitely killed just as they fulfilled their pledge to kill Sotloff at the end of the James Foley excution video released last month.
Cameron's comment, made during the military alliance's two-day summit in Wales, was a blow to all countries that handed over millions of dollars to jihadists in order to have their countrymen freed from the militants' clutches. But question have begun being raised if UK was simply willing to stay and do nothing until Haines meets the fate of Foley and Sotloff.
The British PM's remark made at the lavish official dinner in Cardiff Castle also reminded the fellow leaders of the commitments signed up at last year's G8 summit not to pay any money to terror groups.
While Britain remains resolute in this commitment, reports have suggested that hostages from others countries, including France and Italy, have been released after large sums were paid to terrorists.
Speaking ahead of the dinner, the British leader described such payments as "deeply regrettable" and "self-defeating".
"It is worse than self-defeating, it is actually a risk to us back at home," he told the summit.
"All those people who signed these declarations know that what matters is not your signature on a declaration but not letting money be paid to terrorist kidnappers because that money goes into arms, it goes into weapons, it goes into terror plots, it goes into more kidnaps."
This comes a day after Cameron and US President Barack Obama, vowed to 'confront' the Islamic State and said they wouldn't be "cowed by barbaric killers."
"Developments in other parts of the world, particularly in Iraq and Syria, threaten our security at home," the two leaders aid in an article published in the Times, adding that the two countries would "not waver in our determination to confront" the Islamic State militants.
The question of whether or not to pay the ransoms demanded by terrorist outfits in order to save their citizens, has been debated over the years and many countries are caught between saving their citizens and inadvertently helping the terrorist outfits flourish.