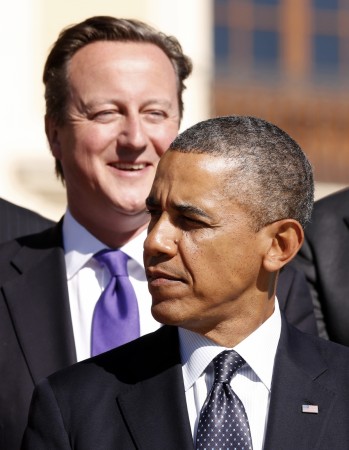 The British Prime Minister David Cameron and US President Barack Obama, in a joint statement, vowed to 'confront' the Islamic State and said they wouldn't be "cowed by barbaric killers."
This comes hours after the United Kingdom declared that they would continue to refuse ransom payments to terrorists in return for the release of hostages.
In an article posted in the Times ahead of a NATO summit in Wales, the leaders of the long-time allies said people who called for isolationism "misunderstood the nature of security in the 21st Century".
"Developments in other parts of the world, particularly in Iraq and Syria, threaten our security at home," they said in the article published on Thursday adding that the two countries would "not waver in our determination to confront" the Islamic State militants.
"If terrorists think we will weaken in the face of their threats they could not be more wrong. Countries like Britain and America will not be cowed by barbaric killers," they said in one of the strongest statements made against the hardliner Sunni militants, who declaring a caliphate under the leadership of Abu Bakr al-Baghdadi.
Hinting on the possibility of further military action against the jihadist group, they said: "We will be more forthright in the defence of our values, not least because a world of greater freedom is a fundamental part of how we keep our own people safe."
The joint statement came hours after the British PM told MPs in London that all countries must refuse paying ransoms to the militant group in order to avoid promoting terrorism inadvertently.
"There's no doubt in my mind that the many tens of millions of dollars that ISIL has raised from ransom payments is going into promoting terrorism, including terrorism affecting our own country," Cameron said.
"At the G8, I launched an initiative to try to get other countries to sign-up to a very clear doctrine that in the case of terrorist kidnap, no ransom should be paid.
"Britain continues with this policy, America continues with this policy but we need to redouble the efforts to make sure that other countries are good to their word," he added.