The cameraman who filmed the final moments of the 'Crocodile Hunter' has spoken for the first time about Steve Irwin's tragic death.
In September 2006, Irwin was killed after a stingray attacked him. Justin Lyons, the cameraman was with Irwin when the stingray stabbed his friend several times including one that pierced through his heart.
Both Irwin and Lyon were on a project in an inflatable boat off the coast of north Queensland when they spotted the huge stingray. They filmed the giant creature that measured about eight feet across.
"All of a sudden it propped on its front and started stabbing wildly with its tail, hundreds of strikes in a few seconds," Lyons, whom Irwin called as his right hand man, told Australia's Studio 10 programme during an interview.
To look at the video, click here
Lyon didn't realize that the creature has attacked his mate as he was capturing the stingray swim away.
"It wasn't until I panned the camera back and saw that Steve was standing in a huge pool of blood that I realised something had gone wrong." said Lyon.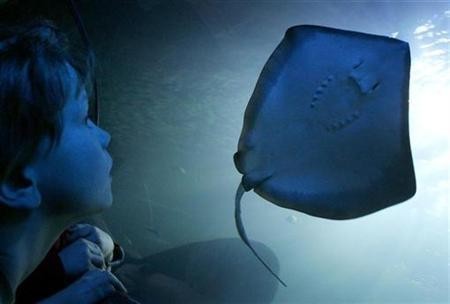 Lyon somehow managed to get the injured Crocodile Hunter back onto the boat, where he examined the extent of his injuries.
"He had about a two-inch injury over his heart with blood-fluid coming out of it. He was in extraordinary pain. The stingrays have got venom on their barb, so I'm sure it was excruciatingly painful. Even if we'd been able to get him into an emergency ward at that moment, we probably wouldn't have been able to save him because the damage to his heart was massive." He continued.
While they were back to the ground, the crew comforted the injured Irwin to hang on until they reach for his treatment. But he calmly looked up at Lyon and uttered his last words "I'm dying." Lyon told the channel.
Irwin had a rule with his crew that they should continue filming, no matter whoever gets injured, so the attack of the stingray and his death were all captured in camera. However, Lyon insists that out of respect of his family, the footage should never be aired.
(Edited by Anu James)