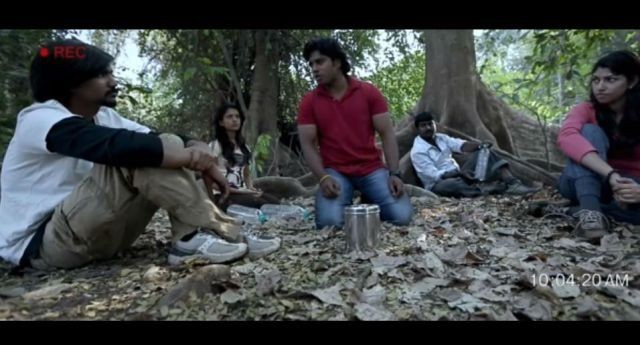 Kannada horror film "6-5=2," which has received rave reviews from film critics and viewers, is making headlines for all wrong reasons. A person named BK Magesh, who claims to be the cameraman for the movie, has reportedly lodged a complaint against its producers at the Karnataka Film Chamber of Commerce (KFCC). Magesh claims that the film makers have neither paid him nor given him credit in the flick.
In a statement to the Bangalore Mirror, BK Magesh revealed that the producers of "6-5=2" had approached him with regard to the camera work for the film in December 2012. He had started working on the film after they agreed to pay ₹1.5 lakh remuneration. He claimed that he was paid ₹ 15,000 in two installments, but is yet to receive the remaining ₹95,000, even months after the film's release.
"I shot the movie for 15 days in Madikeri in January this year. The idea for the film came from Hollywood 'found footage' films. It was a huge challenge and I proposed shooting only with natural light and using small artificial lights, which will not be evident. The director KS Ashok took advantage of me, learnt all the tricks and then dumped me," Bangalore Mirror quoted him
The budding cinematographer, who has lodged his complaint through the South Indian Cinematographers Association (SICA), Chennai, hopes that the KFCC will get him justice. He is also ready to move to a court, if the KFCC fails to solve his case.
The film "6 - 5 = 2" is the first found footage movie in Kannada. Written and directed by a newcomer director KS Ashoka, this horror flick revolves around a fatal trek accident, in which three people die and two trekkers disappear. Only one trekker manages to return to his native place. The film, which has been produced with a shoestring budget of ₹20 lakh, collected ₹2 crore at the Box Office in four weeks.