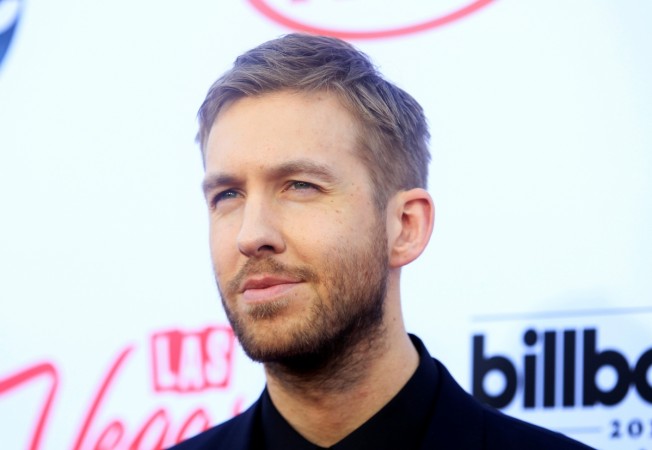 Just hours after Taylor Swift's new romance with Tom Hiddleston made international headlines, her ex Calvin Harrison also managed to grab some media attention after it was revealed that a nude photograph of the DJ was being shopped around.
According to Radar Online, the photograph shows a shirtless man lying in bed holding his erect genitals. The bottom half of the man's face is visible and the "facial hair matches [Calvin's] usual scruff," the media outlet reported. The photo also shows "hint of the large tattoo that appears on the inside of his right forearm."
The scandalous picture was sent to a female music executive while Harris was still dating Swift, an insider revealed to Radar Online.
Swift's breakup with Harris was initially said to be amicable, but Swift and Harris' recent activities prove that isn't the case. Both of them have removed all traces of their romance from their respective social media accounts and Harris has reportedly also unfollowed her on Twitter and blocked all her fans.
Harris feels betrayed and he is said to have suspected something was up with his girlfriend a few weeks before they called it quits. It is not clear if he suspected her of being unfaithful. "He's pissed and feels betrayed by her," a source told TMZ.
Meanwhile, HollywoodLife got a body language expert to analyse the cosy photographs of Swift and Hiddleston's that went viral on Wednesday, and it looks like the two genuinely care for one another. "He is smitten," Patti Wood told the publication. "That photo where his legs are wrapped around her indicate they have been intimate. There is some true tenderness. The way her head rests on his shoulder could be acting, but she shows trust in several photos."