This year has been an exciting one for premium smartphones. From Apple iPhone X and Samsung Galaxy Note 8 to Google Pixel 2 and even OnePlus 5, all premium smartphones took the global smartphone market by storm. While the current year is closing on a positive note, OEMs are already working to make 2018 great.
Samsung is going to be one of the first brands to bring a note-worthy flagship in 2018, and as we all can guess – there will be two smartphones. Samsung Galaxy S9 and Galaxy S9+ are expected to be launched in the first quarter of next year, but we've already started receiving early rumours about what the new handsets might bring.
Shortly after Samsung announced its latest 10nm-based Exynos 9810 chipset, which is widely expected to be embrace the Galaxy S9 and Galaxy S9+, a new feature of the upcoming duo was leaked on noted benchmarking site Geekbench. As per the listing, the Galaxy S9+ was spotted with 4GB RAM and Android 8.0 Oreo.
While some might be convinced with this, it is arguable for Samsung to pack just 4GB RAM when rumours have highly anticipated 6 or even 8 gigs of RAM under the hood. Luckily, upon further inspection, it appears the Geekbench listing of the Galaxy S9+ is not real.
Sammobile challenges the authenticity of the listing and highlights the fact that it's possible to manipulate the benchmark results with a few tricks. In fact, the Processor Identifier resembles the chipset used on the former flagships Galaxy Note 5 and Galaxy S6, so it's natural for it be fake.
The publication also states that authentic Geekbench listings show Android 8.0.0 while mentioning the operating system and not "Android 8.0" as spotted on this latest leak. If it wasn't for the hawk-eyed research, fans would have been disappointed with the early Galaxy S9+ leak.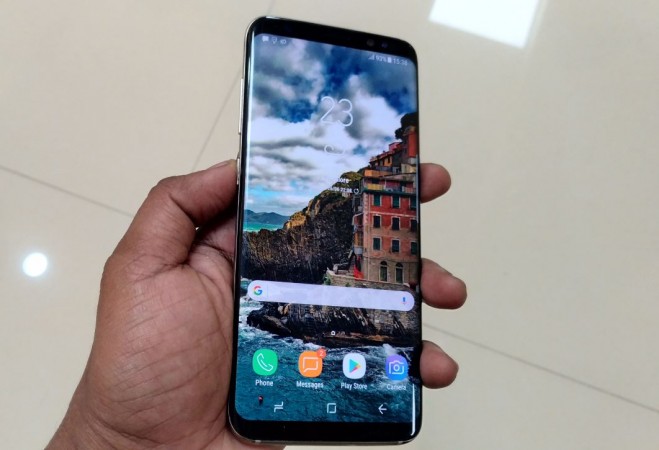 In terms of what we know about the Galaxy S9 duo, rumours suggest the South Korean tech giant will retain the Infinite Displays with 5.8-inch and 6.2-inch display sizes. It is established that both phones will have 18:9 aspect ratio. It is further reported that Samsung will have dual cameras on the back with 16MP+16MP sensors, as well as dual front cameras with 12MP+12MP sensors, which we find it to be quite a stretch.
It's best to take any unofficial news with a pinch of salt as they often don't turn out to be true. Come March, we'll have the first official look at the Galaxy S9 and Galaxy S9+ ourselves. Stay tuned.