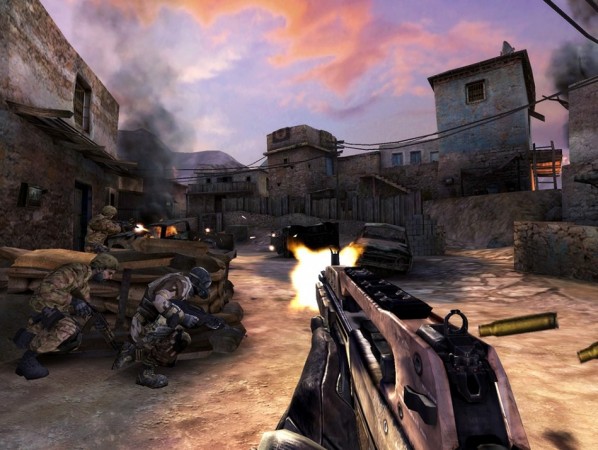 Call of Duty, one of the leading franchise game titles is now available for Android users on Google Play, after making an appearance on iOS smartphones in September. Some of the features of the game are listed below.
First Person and Third Person Perspective
Tipped as Call of Duty: Strike Team, the game besides being a FPS (First person shooter), also lets the players see the battle from the top-down screen position and coordinate actions from the third person's perspective.
Game Modes
The game will feature a Campaign mode and a Survival mode. While the campaign mode includes cinematic movements in varied locations spread across the world, the Survival mode tests the player's fighting skills with waves of increasingly difficult enemies.
The players can fully customize the squad's loadouts and abilities, before placing them in different locations and environments.
Background Story
Call of Duty: Strike Team is placed in the year 2020 amidst the tensions building between world superpowers. The mission of the player is to lead a Joint Special Operations Team and find out the enemy who has brought US into a war with an unknown rival.
Other Details
Call of Duty: Strike Team has been published by Activision, requires Android 2.0.1 version and up with a heavy size of 1.9GB. The game has been already receiving positive reviews from the fans. The app sets back a user by around $7 (₹428).
Call of Duty: Strike Team Android Launch Video can be viewed below:
[Video Courtesy: CALLOFDUTY/Youtube]
For more details, one can visit the game's website and the game can be downloaded via Google Play Store.
Releasing the game's app before rolling it out on various consoles and PC might help Activision maximize its sales. Other game titles such as Battlefield and Halo have been taking the same step, concentrating on smaller screens.