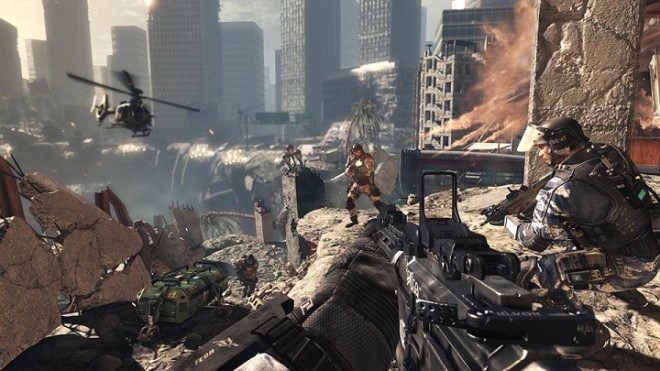 PC gamers have been facing the problem of being restricted by the minimum 6GB RAM specification of the recently released Call of Duty: Ghosts. However, a workaround has now been cracked and a RAM fix was released for the game.
Gamers were angered when they were greeted by an error message, saying: "Your system memory (RAM) does not meet the minimum specification for running Call of Duty: Ghosts," IBTimes reported.
The inability to run the game on PC made them take to gaming forums and social websites, like NeoGAF and Reddit. Later a 'RAM fix' workaround was developed by game modders, which removed the minimum RAM requirement.
Though this tool allowed gamers to remove the restriction and run the game, it was only applicable for the Single-player mode, DSOGaming reported.
Master 131, another modder, now developed a fix to the issue and released a new tool that unlocks RAM requirement in both Single-player and Multiplayer mode, without causing any alteration in the game's executable files.
Interested PC gamers may download the unofficial PC RAM workaround here. (NOTE: We are not responsible for any damage that this workaround may cause to your PC.)
The modder also explained some steps if players have installed previous RAM fixes. They must verify the game cache, as according to the following instructions, or else its functioning might be effected:
1. Load Steam
2. From the Library section, right-click on the game (Call of Duty: Ghosts - Multiplayer) and select Properties from the menu.
3. Select the Local files tab and click the Verify integrity of game cache... button.
4. Steam will verify the game's files - this process may take several minutes.
5. Once the process is completed, the Check Window will automatically exit.
The report also mentions that a new Field of View (FOV) changer developed by AgentRev, who had also developed such a tool for Modern Warfare 2 and Modern Warfare 3 has also developed one for Call of Duty: Ghosts. FOV changer for Ghosts can be downloaded here.