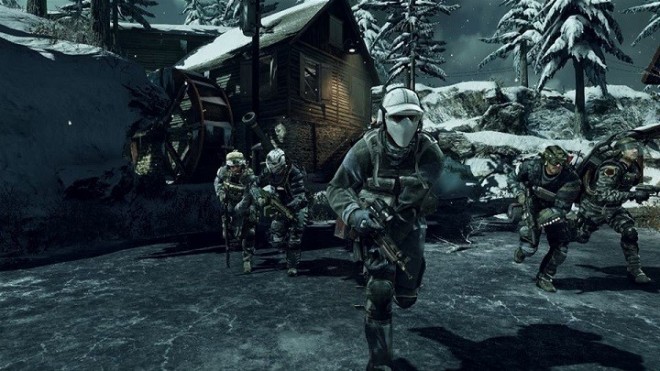 Activision revealed that its FPS gaming title Call of Duty: Ghosts, which released recently, has made more than $1 billion in sales worldwide.
The game was released on 5 November and was played down by critics. But the sales have gone well so far though the game has not yet reached the record mark yet and has not overtaken GTA 5.
The $1 billion estimate was based purely on the shipped units to retailers and not the point-of-purchase sales, Deadline reported.
Bobby Kotick, CEO of Activision Blizzard said, "Call of Duty is by far the largest console franchise of this generation. More people have played Call of Duty this year than ever before, logging four billion hours of gameplay."
"And in the last 12 months, Call of Duty: Black Ops II, including its digital content, generated more revenues than any other console game ever has in a single year. Although it is too early to assess sell-through for Call of Duty: Ghosts, it's launching at a time when the franchise has never been more popular," VideoGamer reported.
As noted above, the complete figures have not yet been released and 2012's Call of Duty: Black Ops 2 had sold $500 million on its first day, which remained the fastest selling gaming title, until GTA 5 came into the picture.
GTA 5 made a record $1 billion in three days, while Call of Duty: Black Ops 2 took two weeks to arrive at this figure. But the company confirmed that when compared with Black Ops 2 or Call of Duty: Modern Warfare 3, the average Xbox 360 player sessions for Call of Duty: Ghosts has been longer.
Eric Hirshberg, CEO of Activision Publishing, said, "Ghosts is an amazing game which ushers in the next generation of Call of Duty. The team at Infinity Ward has delivered yet another epic thrill ride in the campaign, and what I think is our best multiplayer game yet."