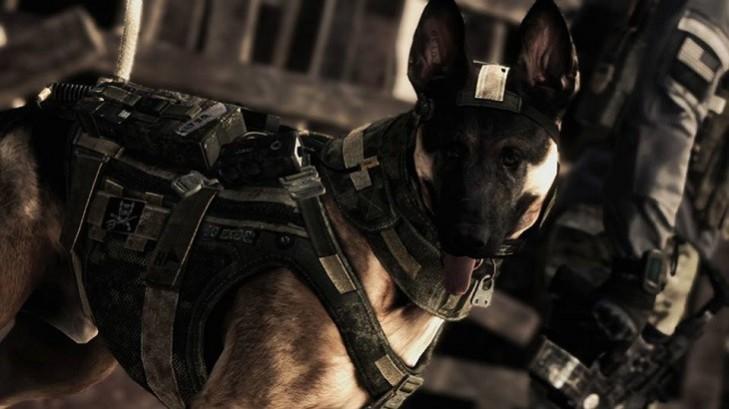 Call of Duty: Ghosts will be offering players a new canine companion with new paid downloadable content (DLC) titled The Wolf, which will turn the dog Killstreak into a wolf.
This DLC is slated for 12 December release for Xbox 360 and Xbox One versions, which is earlier than the other console versions, Activision announced.
Players will now be able to deploy the Guard Dog Killstreak after they get five consecutive kills without letting the dog die. The Guard Dog will then follow players and attack enemies when required.
Activision also revealed that players can now choose to put in a wolf rather than a dog for $1.99, an offer that has already landed on Xbox Live.
Along with this, players will also be getting a free Festive Weapon Pack DLC that will allow them to personalize their weapons with a snowflake patch & reticle, a player card, a background, and the holiday sweater-inspired camouflage.
Dan Amrich, community manager of Activision said that at a later stage the wolf pack will be available on other devices too. The studio also posted a trailer on its official Instgram account.
Meanwhile, The Call of Duty Extinction Day that will offer double XP for gamers will have Infinity Ward and Activision live streaming the event, giving fans an opportunity to have a peak into what happens behind the scenes.
Last week, Ghosts got an update, which fixed some of the issues players had complained about like stability, and exploits such as "god mode" and invisibility cheat.
Ghosts was released on 5 November for PC, Wii U, PlayStation 3 and Xbox 360 and rolled out on 15 November for PlayStation 4 and 22 November for Xbox One.
(Instagram Video Courtesy: callofduty)