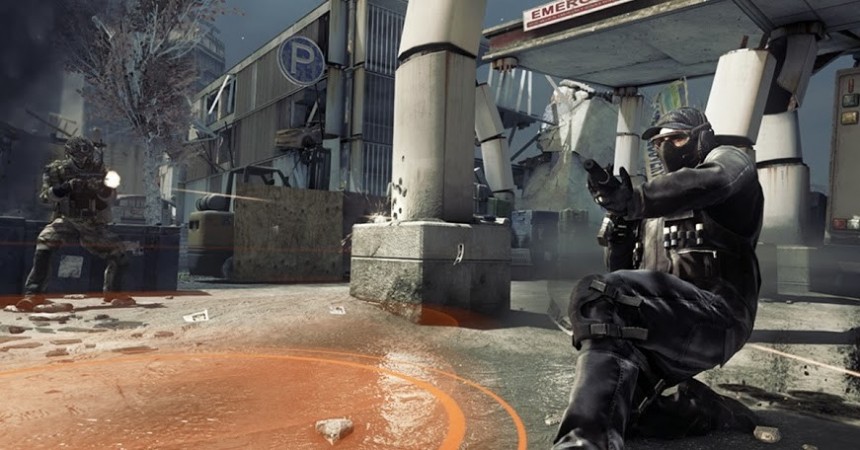 Developer, Infinity Ward and Publisher Activision have announced the release of a new title update to Call of Duty: Ghosts. This update is now live on all platforms.
The update was be fixing numerous issues related with stability of the game and also removes exploits that players were using to spam each other. It will fix hacks like "invisibility" and "god mode".
This update has put a full stop to "god mode" exploit and invisibility cheat where players were spared from taking any damage from weapons or melee attacks.
This update will be automatically downloaded to the game and there is no need for users to have any additional download.
Other fixes for the FPS game include rare crashes, free cam bug, spawn issues, overlap bug and more. This update will greatly increase the performance of the game.
Even the Wii U version of the game received the update. This update has added up the Scoredboard panel to the GamePad screen and players can also mute individual players.
The game was released on 5 November for PC, Wii U, PlayStation 3 and Xbox 360. As for the next-generation consoles like PlayStation 4 and Xbox One the game released with the consoles.
Call of Duty: Ghosts Update Complete Patch Notes (Changelog) (Call of Duty Forum):
Performance
Improved performance issues caused by spamming.
Stability
Fixed issues that would occur after resuming from suspension.
Improved backend multiplayer stability.
Fixed rare crash that could occur when using a guest account.
Fixed issue with calling trinity rocket at exact same moment as an enemy's jammer left the player in laptop view.
Additional fixes
Fixed a variety of map specific spawn issues.
Fixed Blitz freecam bug which caused Ghosts portals to always be blue and Federation orange.
Fixed a freecam bug where the friendly team on the minmap could change color between rounds.
Fixed not showing attachments and weapon camo for players while in private match lobby.
Fixed dog's extended kill not showing properly in final killcam.
Fixed lobby migration closing the create a class screen.
Improved controller pairing functionality.
Added a lock in multiplayer round start/end to prevent game from ending incorrectly.
Added hardcore option for Domination leaderboards.
Fixed overlap bug with the spectated playcard and the spectator map.
Fix to set a default reticle when switching a weapon's sights.
Fixed an FFA specific issue where players didn't spawn into the correct version of Strikezone.
Hot Fix: All Platforms
Fix for various hacks including "invisibility" and "god mode."
Below are the complete Patch Notes of the Wii U update (Call of Duty Forums):
Wii U Specific Features and Changes
Added a GamePad Scoreboard panel
Individual players can be muted by tapping the speaker icon next to their name on the Gamepad Scoreboard
Fixes
Addressed an issue that allowed players to move hit markers around during a killcam with the Wii Remote
Addressed and improved texture resolution in Campaign
Fixed an issue that prevented a second player from signing on in some situations
Fixed an issue where players were unable to go prone in some portions of the Strikezone map
Improved placement of hit markers when using the Wii Remote
Fixed an issue that allowed the player to spawn in without a team in certain circumstances
Fixed an issue where players could get inside a wall in Stormfront
Disabling music will now also disable the rank-up music
Fix for Search and Rescue exploit using worldspawn damage to produce tag.
Fixed split screen UI issue that could potentially leave player in a bad state.
Fixed not showing attachments and weapon camo for players while in private match lobby.
Fixed dog's extended kill not showing properly in final killcam.
Fixed loadouts appearing restricted if a restricted perk was selected in specialist strike package even though specialist wasn't equipped.
Fixed an exploit of spawns where a player would constantly respawn at his team spawn in the first quarter minute of a game.
Fixed a few map specific spawn issues
Fixed a crash when entering and leaving lobbies
Fixed a crash when ejecting the disc while a sub-user was signed in