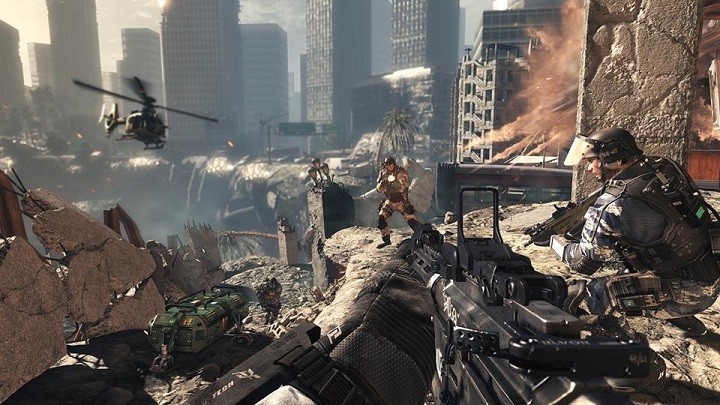 Data-mining of the Call of Duty: Ghosts, Infinity Ward's latest FPS video game, has suggested that the upcoming downloadable content (DLC) will be adding new weapons.
This was spotted by a Twitter user who data-mined the game that was released on 5 November for PC, PlayStation 3, Xbox 360 and Wii U. The user found several files that indicated that DLC will have newer weapons and upgrades when released, GamingBolt reported.
This report came in the heels of earlier reports that said that Dome map from Modern Warfare 3 will make a comeback in the next DLC.
The photo posted by the Twitter user who has files with name purchase on it, which points out that it might be a future DLC or for microtransactions.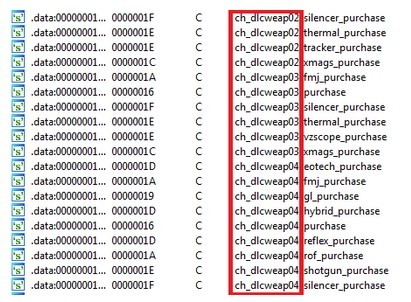 Earlier this week, the studio may have revealed eight maps of its upcoming DLC. This was done when it revealed a developer playlist that featured multiplayer maps that were not part of the base game.
Patch Released
Infinity Wad, the studio behind its development, has released the title update for the game that will improve the functionality of the game fixing issues like (user interface) UI bugs, splitscreen player ranks, and rare crashes.
Easter Eggs in Call of Duty: Ghosts
Call of Duty: Ghosts has Easter eggs which were spotted by IGN. Some of them are:
Extinction Easter Egg: Alien Dools
In the Extinction Mode of the map, players have to shoot L and O in the sequence L-O-L on the sign that read 'Lodge on the Gils Lodge Motel'. When this is done correctly, LOL will appear on the screen and activate doll drops from aliens that are killed.
Zelda and Doctor Who Trophies
A Redditor spotted the trophies of the of Doctor Who (trophy in the shape of The Doctor's TARDIS) and Zelda 's rupee currency can be seen hidden through Federation Day mission. They appear again in the Struck Down mission.