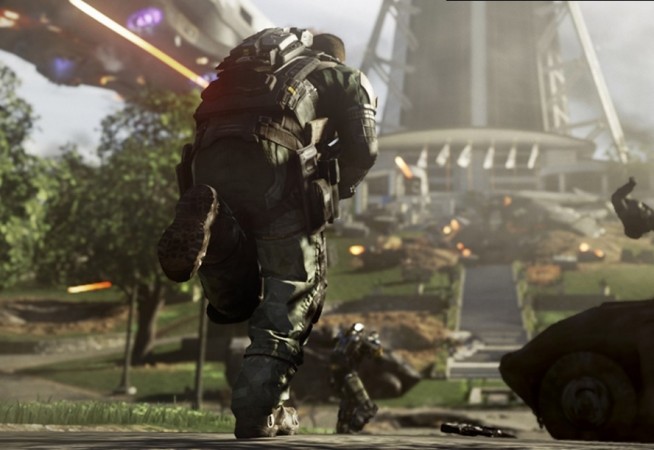 Call of Duty: Infinite Warfare, which is on its way to join one of the better first-person-shooter games released this year, allows gamers to enjoy the in-game nuances in multiple ways. One such way is by obtaining maximum XP and thereby levelling-up rapidly.
It is easy to obtain additional XP in Call of Duty: Infinite Warfare. Follow the easy steps below -- listed by a renowned gaming tipster via his new YouTube video (given at the end of the article) -- in order to obtain double XP and thereby enhance your overall XP:
Trick 1: The most basic step is to choose the correct game mode and play it. To obtain maximum XP, you can choose between two game modes which are Search & Destroy, and Kill Confirmed. Here, Search & Destroy has been found to offer comparatively more XP than Kill Confirmed. Therefore, set your first priority as Search & Destroy.
Trick 2: Search & Destroy offers 500 XP every time you resort to killing, planting and diffusing. Consistently achieve more than 10 kills and at least five plants/diffuses to increase your chances of obtaining maximum XP.
Trick 3: In the second game mode -- Kill Confirmed -- you have multiple ways in which you can earn XP. This mode offers 50 XP for a kill, 75 XP for confirming the kill by picking up the orange tag, and 25 XP when one of your team-mates confirms a killing for you. Remember that these XP values are doubled during the Double XP Weekend.
Trick 4: During Double XP Weekend, if you kill an enemy and then pick up the tag, you will be rewarded 250 XP, which is a lot. You should be able to easily resort to 30 killings, and thereby obtain ounces of XP.
Trick 5: When there is Double XP Weekend on, actively go for Challenges. Evaluate these thoroughly and also resort to weapon switching. Completion of challenges also nets double XP.
Trick 6: Every time you earn medals, you get additional XP. This includes double XP as well.