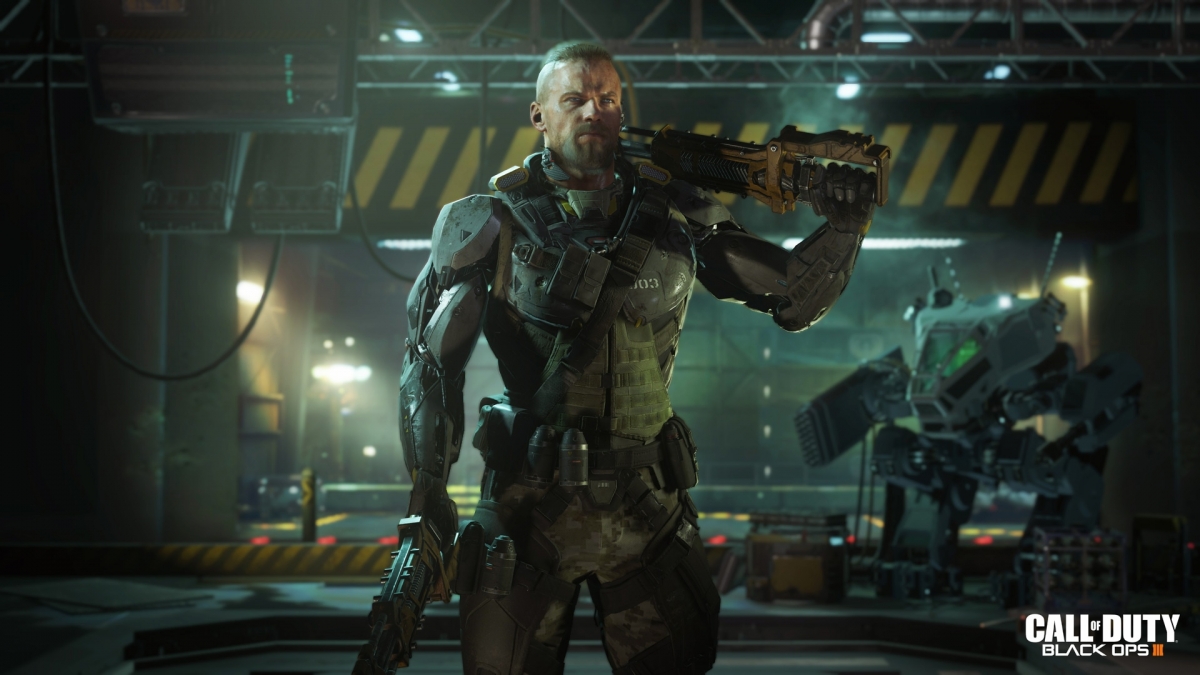 Call of Duty: Black Ops 3's released worldwide on 6 November was beset with bugs and issues on PC and console variants. This was developer Treyarch's twelfth entry in the Call of Duty series.
As the name indicates, it is a sequel to 2012's Call of Duty bringing back the popular FPS genre to PC, PS3, PS4, Xbox 360 and Xbox One.
The zombies are back in Black Ops 3 with a new zombies mode that will get new maps, multiplayer modes and it will feature four new characters: Nero the Magician, Jessica the Femme Fatale, Vincent the Cop and Campbell the Boxer. The setting is in the fictional Morg city.
Forbes has reported that Call of Duty: Black Ops 3 is generation more than $550 million in worldwide sales in its first 72 hours. And it noted that it is on the way to make $1 billion with its new game if the forecasts from analysts turn out to be correct.
Activision has brought a small update to PC version of the game. The 1.1.30 update will "fix crashes related to xaudio drivers".
Though the game is buggy, Activision, the publishers of the game are fixing issues and giving out workarounds for the game.
Below is the official fix that Activision suggested for PS4 error code CE-34878-0 in its Support page:
It noted that PS4 error code CE-34878-0 was a general error. In the event that a player experiences a crash and receives CE-34878-0 error, they need to restart the game.
Moreover, if a player continues to get the errors, then they should check PlayStation 4 system software and the game is up to date.
Here are steps that will guide the players to check new updates:
Exit to the PlayStation home screen.
Highlight the game you were playing and press the Options button.
Select Check for Update and allow any game updates to install.
After any updates have finished installing, select Settings at the top of the PlayStation home screen.
Select System Software Update and allow any system updates to install.
Reboot your PlayStation 4.
For players who are still getting the error even after getting these errors, they can follow the below suggestions:
If a PS Camera is connected to the system, remove it and reboot the system, then turn off Enable Face Recognition.
From the PlayStation 4 home screen, select Settings.
Select User.
Select Login Settings.
Uncheck Enable Face Recognition.
If you have upgraded the Hard Disk Drive (HDD) in your console, please re-install the original HDD.
If the error occurs again, back up your saved data, and then:
From the PlayStation 4 home screen, select Settings.
Select Initialization.
Select Initialize PS4.
List of PC issues affecting players
Here are some of the PC issues of Call of Duty: Black Ops 3 are faced by players, these issues were posted in the Call of Duty community page:
Red dots and crosshairs fizzle out after about 30 seconds. Only fix seems to be turning textures up to extra, which makes the game unplayable for me.
Join online Shadows of Evil game and everyone lags but the host. The lag is so bad that you sometime cannot slide or buy weapons or when you aim the gun rapid fires without pressing the fire button. Anytime you have a zombie train the lag automatically downs you. Completely unplayable.
I can't play Zombies or Campaign solo. It freezes at different parts of the cutscene and then goes back to the menu saying lost connection to host.
People told me the issues with the i5 processors where fixed but I'm still experiencing issues at the start of almost every round. Starting off with an insane frame drop from 120 to 5-10. It makes the first minute of the round unplayable and I'm starting to get really annoyed by it. After a minute or so the game will go back to its "normal" state and I can play normally with a stable frame rate of 120.
List of problems in the multiplayer bots:
1. Bots do not wall-run or swim, thankfully they do use their boosters a lot.
2. Bots tend to travel in large groups in objective game types, this makes them especially vulnerable to explosives.
3. Strangely, bots seem to use pre-set loadouts and no weapon camos. This is bizarre, considering that they were completely randomized in every game since Black Ops 2. Bots are supposed to provide a varied challenge to the player, that's hard to do if they keep using the same weapons.
4. Bots only use attachments on certain guns, this is odd.
5. Bots sometimes randomly spin in place several times if you pass them too quickly, this is pretty funny.
Overall, the bots are good, but they need some tweaking and extra variation to make them at least equal to AW's excellent bots.
Ping problems while playing the Multiplayer. Suggested FIX: Try restarting your router and make sure the power saving features are turned off on your computer for your network device.
Device Manager -> right click your network adapter under network connections and un tick let this device be turned off to save power.
I'm having issues with game graphics. I can't see camos, all walls and guns are not loading well and i can't use any red dot sights. Suggested FIX: Set the "Texture Quailty" to "Extra"
Guns randomly stop firing with the mouse button depressed even though there are rounds in the magazine? It happened on different guns (full auto and burst fire.)
While joining a multiplayer game, during the loading, there is a crash and a blue screen appears with this error: VIDEO_SCHEDULER_INTERNAL_ERROR
Below are some of the PC errors that Gamepur reported:
The audio seems to adjut mic volume to 100% at first, then to 50%, when launching the game. A complete restart of the game doesn't seem to work, it looks something a patch should work around.
Sliding doesn't work unless you don't change stance.
Using Sprint/Hold button is the only way you can speed up the hellstorm missile.
Number row and numpad both activating the same actions, while they should work for different purposes based on the previous Call of Duty PC experiences.
Launching the game set to fullscreen, press any button before the game first screen actually shows up and you will have it windowed. This forces you to restart the game at all.
The screen will flash black after a few second you exit the game in fullscreen mode.
The game seems to use way too much CPU. According to reports, 80fps make you use 100% CPU on a 3.5GHz Haswell i7.
The game freezes every time someone turns on the power in The Giant zombie map, but only in online multiplayer.
If you go into first person in Dead Ops uses default field of view setting instead of the option you customized before the match started.
Frame rate drops from 60fps to 15fps when going from the Junction to Waterfront District in the multiplayer Zombie experience.
Related
Call of Duty: Black Ops 3 guide to troubleshoot PC issues, server problems; how to install Nuk3town and Giant Maps
Call of Duty: Black Ops 3 guide to launch issues, A.B.C. error message, redeeming code and more
Call of Duty: Black Ops 3 leaked multiplayer modes revealed; Loyalty program detailed
Call of Duty: Black Ops 3 leaked Trophies list reveals new difficulty mode, 'Realistic'
Call of Duty: Black Ops 3 Multiplayer Guide; Everything That's New