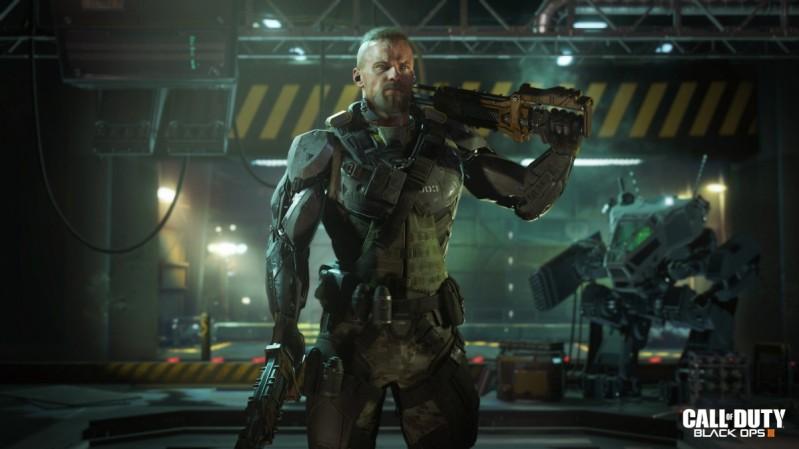 Call of Duty: Black Ops 3's release on 6 November was met with favourable reviews with Metacritic that gave it a Metascore of 85 from 39 critics. The game brings the Zombies back in Call of Duty and has better designed multiplayer maps.
Call of Duty: Black Ops 3 also allows players to choose female character as protagonist. The game was released on PC, PS3, PS4, Xbox 360 and Xbox One.
But it is not without its launch issues, which is a common factor these days with many of the big games. Players on the PC version of Call of Duty: Black Ops 3 have faced various issues from bugs and video to Windows compatibility issues.
Below are some guidelines that might help players resolve these issues:
Guide to troubleshoot PC issues
Activision Support has provided some tips that might help players in troubleshooting the issues in the PC version of Call of Duty: Black Ops 3.
Video Issues
Players can resolve video issues by installing the latest drivers for the video card directly from the website of the manufacturers.
Follow the steps below to update video card drivers:
Press Windows + R.
Type "DxDiag" and click OK.
After the DirectX Diagnostic Tool loads, select the Display tab.
The video card's name and manufacturer are listed in the Device section. The current driver version is listed in the Driver section.
Visit the driver manufacturer's website to obtain the most up-to-date driver. Contact the driver manufacturer for assistance with updating the driver. If the computer is under warranty, contact the computer manufacturer.
Sound Issues
In case players are facing sound issues, they can check the website of the sound card manufacturer and install the latest driver.
Internet and Connectivity Issues
Players must make sure that internet is active.
[Also Read: Call of Duty: Black Ops 3 guide launch issues, connectivity issues]
Windows Compatibility
The game supports Windows 7 64-Bit, Windows 8 64-Bit, and Windows 8.1 64-Bit. Players are recommended that they update the Windows PC with the latest security and updates from Microsoft before they start to play the game.
Windows N/KN Users
The game needs players to install Windows Media Feature Pack.
Inability to Access Identity or Challenges when playing Split Screen
Players are recommended to log in as primary users if they need to access Identity (Gunsmith, Paintshop, Emblems, Calling Cards, Clan Tag) or Challenges in the Menu.
Black Screen following Logo and Intro
Players must wait when there is a black screen after the logo and intro, since the game will have to download date from the official servers, this might take some time, before it is ready. Players can press "alt+tab" twice to check.
A F T ERROR
Turn your firewall down and restart your PC if the A F T error presents while trying to boot up the game. This error especially occurs with Bitdefender.
Mouse LAG Issue Fix
Mouse input Lag
Turn Resolution Scale down (<100). Lowering "max prerendered frames" in Nvidia Control Panel. Decrease Mouse Polling Rate to 250 set FPS Cap below the refresh rate of your Monitor (i.e 60hz Monitor, 58 FPS Cap). Turn off VSync. Turn Mouse Acceleration off. Mouse Smoothing to 0.
Mouse Lag Issue Fix For Invidia Users:
Turn Vsync off in game. Close BO3. Go into NVIDIA Control panel > Manage 3d settings > select black ops 3 > Turn Vsync on via there. I also set my max fps to 60
FPS Drops Fix
Go to Call of Duty: Black Ops 3 Folder and go to "Players", locate the "Config.ini" filethere and open it with notepad. Search for "WorkerThreads" and change it "4" to "2" – Save the file and start the game. Open NAT (Port Forwarding)
Via Router
Open up Command Prompt (CMD). Press Windows key + R, then type in CMD.exe. Type ipconfig within CMD Find the device you use. Ethernet adapter Local Area Connection or Wireless LANadapter Wireless Network Connection. Depending on the way you connect to your router. Copy the default gateway, open up your browser and type it into the address bar. Find your port forwarding menu, may be in WAN or other sections. Add/Open a new port including this data:
IP: Open CMD, get your IPv4 address, and put it into the box.
Port(s): 3074. If it asks for multiple port options then just put 3074 in all of them.
Port Type: Select a both option if available. If not make two ports using TCP and UDP.
Via PC
Open up file explorer and select network. Right click your router, open up properties. Now, click settings. Once in settings, select the add function. In here, fill out the service settings as:
Description Of Service: Can be anything, preferably Black Ops 3
Name or IP Address: Use your IPv4 (tutorial on how to get this in the other section)
External Port: 3074
Internal Port: 3074
TCP/UDP: UDP
(Source: Gamepur)
Unable to Connect to Servers in PS4
Some Call of Duty: Black Ops 3 players have experienced this issue, below is the fix (Reddit):
"Can't connect to servers" on PlayStation 4: "Restart game, sit at the title screen until the numbers in the top right change from 33.0.0.0 to 33.1.9.1. Do not press X until it loads to the updated version."
Installing Nuk3town and Giant maps in PS4
Some players who have pre-ordered Call of Duty: Black Ops 3 are unable to see the Nuk3town and Giant maps in PS4.
Go to PlayStation Store > Library > Call of Duty: Black Ops 3 > Add-ons option
Guide to Download game under 20GB
Considering that the game is 47GB, some might want to download it under 20GB. Here is the solution from Gamepur:
Step 1
Open your steam libarary
Step 2
Select Call of Duty: Black Ops 3
Step 3
Look for the 'DLC' just below the achievements bar
The 'DLC' tab provides you options to select the parts you need to download first.
Step 4
Select the part which you need to play for the rest of your game, then select the part(Zombies, Campaign or Multiplayer) and untick all the others and it should start installing the selected ones.
Step 5
From 47 GB to 19.3 GB. (Zombies)
Step 6
Enjoy and have fun with Zombies
Meanwhile Treyarch has said that it is investigating the following problems:
Inability to find a match in Call of Duty: Black Ops 3 on Xbox 360 and Xbox One
NUK3TOWN and The Giant Maps being unavailable on Xbox One.