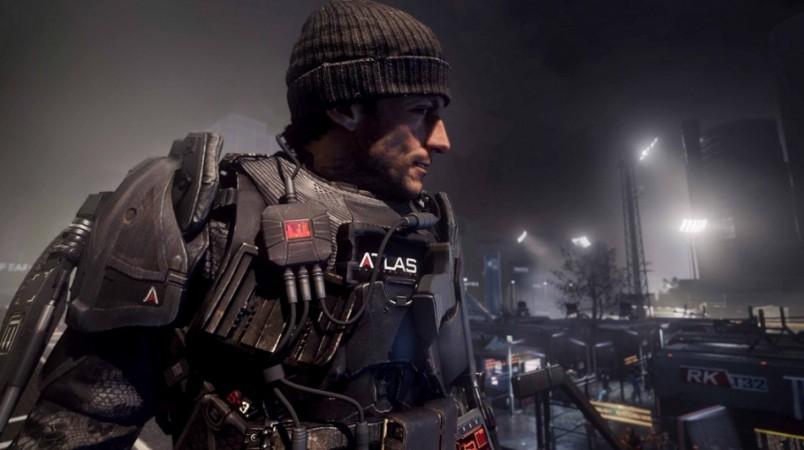 The wait for Sledgehammer's newest DLC, Ascendance that is rolling out for Call of Duty: Advanced Warfare is almost over. The developer has revealed new details in its trailer that shows the return of Exo zombies back into the game.
Ascendance DLC will allow its fans to play as John Malkovich, Bill Paxton, Rose McGowan, or Jon Bernthal. John Malkovich is the Oz, a janitor; Rose McGowan plays Lilith Swan, an IT worker; Bill Paxton is Kahn, an executive and Jon Bernthal is Jim Decker, the security guard.
There are only four humans who are alive following a zombie outbreak in a prison facility that was caused due to blunder of using Manticore bioweapon to curb prison riot. In reality, Atlas Corporation were experimenting with some of the zombies on the prison facility and the Manticore bioweapon let some break free and led the eventual chaos.
The four characters have to work together to chart an escape, but they realise that they were set up for this chaos.
Players will be laying their hands on some new gear to kill the zombies, like the OHM directed energy two-in-one LMG/Shotgun and its OHM Werewolf Custom Variant.
Apart from this, the new DLC will also provide four maps namely, Perplex, Site 244, Climate, Chop Shop. It will also include some new zombies and a new EXO grapple playlist.
Players of Call of Duty: Advanced warfare will be able to play the game on 31 March, the DLC will initially be released on Xbox 360 and Xbox One. PC, PlayStation 3 and PlayStation 4 version users will be getting the DLC at a later date.
The Ascendance DLC will be costing $15 individually and it is also part of the part of the Season Pass.
(YouTube Courtesy: Call of Duty)