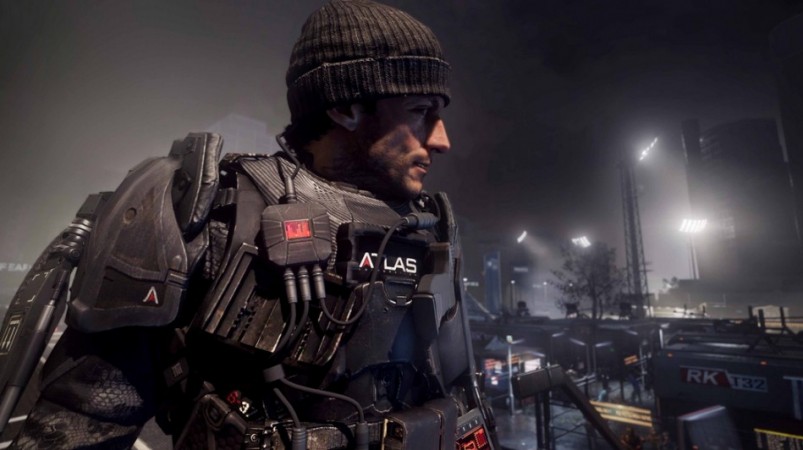 Players on Call of Duty: Advanced Warfare from Sledgehammer Games will be receiving the new update that brings fixes and improvements to number of issues in the game.
These updates are rolling out for both PS3 and PS4 consoles. Previously, we had reproduced the full patch notes of the update.
The update will be fixing issues like rare crash issue, brings adjustments to sniper scopes and Riot Shield, brings many weapon balancing updates like HBRa3: max damage range, EPM3: reduce recoil, increased the range for Tac-19: max damage.
The update has added a new security update that will strengthen the Anti-Cheat mechanism. Several UI were also fixed that includes Supply Drops not opening, Playlist Menu update, UI of Exo Abilities adjusted.
It also adds some Clan updates with fixes to issues where Clan Wars Bonus XP was not awarding the bonus, issues of offline appearing as online was also fixed.
The patch brings updates that are specific to maps, Exo survival, game mode, ranked play, broadcaster UI, scorestreak, emblem, store and many more.
The update weights 1.52GB. But fans have complained about their frustration with the game's updates and they do not share the excitement of the developer.
One fan said in a comment, "No changes to the wildly overpowered ASM1. Changes to only one shotgun? And a buff to arguably the best assault rifle that doesn't require an RNG variant (Average Joe)?"
Another fan sarcastically said, "SAC3 sounding off fix is probably the best fix of the patch."
"Where's my AE4 gun...? Even after this huge update I still don't have access to this gun," said another.
Another fan wanted to know where the zombies are in the game.
Top in UK Gaming Charts
Advanced Warfare has topped the gaming charts in the UK, according to a report from Inquisitr, Sledgehammer's gaming title has edged out GTA 5.
Call of Duty: Advanced Warfare
GTA V
FIFA 15
Saints Row IV: Re-Elected/Gat Out of Hell
Minecraft Xbox Edition
Far Cry 4
Call of Duty: Ghosts
Assassin's Creed: Unity
Minecraft PlayStation Edition
Destiny
Call of Duty: Advanced Warfare was released on 4 November 2014 for PlayStation 3, PlayStation 4, Xbox 360, Xbox One and PC.