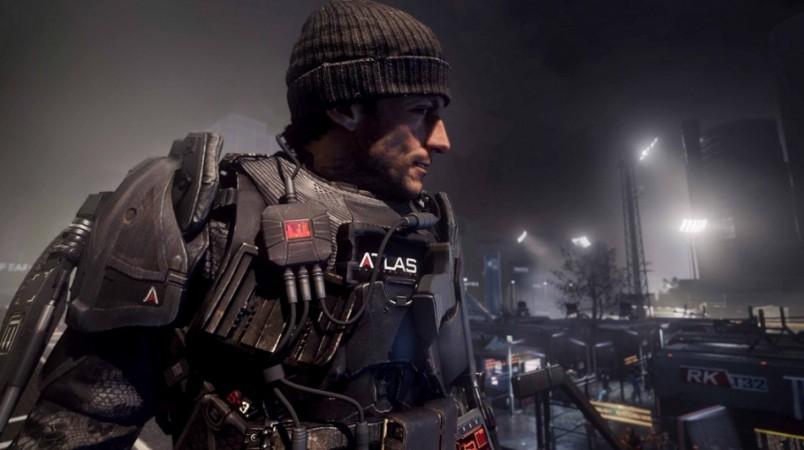 Activision has released a new trailer for Call of Duty Advanced Warfare, showcasing the game's multiplayer gameplay video.
The video runs for three minutes and shows players the drop mechanism in Call of Duty Advanced Warfare. It also has a narration from Michael Condrey, co-founder of Sledgehammer Games.
This is the first video that was shown for the game's multiplayer mode, after it was unveiled in August, reported CVG.
The game will have a storyline that shows the working of Private Military Corporations (PMC) in a futuristic world. Some of the most developed countries in the world today have been victims of a terrorist attack that has managed to take down nuclear reactors and led to the military being feeble, giving rise to the services of PMCs. Atlas is the biggest PMC and its CEO Jonathan Irons' voice is done by Kevin Spacey.
The game boasts exoskeleton features, customisation options and several modes in multiplayer battles. It has also been reported that that the developers took the help of military advisers in the game's design.
"We brought in a lot of outside help--military advisers, futurologists--we got together with a scenario planner from the Department of Defense, who is active in the Pentagon. His job is to think about future threats and prepare 'what if' scenarios for the US government. So we asked him, what do you think will be the conflict of tomorrow?" Condrey told The Guardian.
Call of Duty Advanced Warfare will be released on 4 November for PC, PlayStation 3, PlayStation 4, Xbox 360 and Xbox One.
(YouTube courtesy: GamestopVideo)
Destiny Reveals PlayStation Exclusive Content
Bungie, the developer of Destiny, has released a new trailer, showcasing the exclusive content the game has for PlayStation consoles - both PlayStation 3 and PlayStation 4.
The exclusive content will consist of a co-op strike mission set on Mars, competitive multiplayer map and a variety of exclusive guns, gear and ships. Apart from this, PlayStation players will also get the Manifold Seeker armor for Warlocks, the Vanir armor for Titans and the Argus weave for Hunters.
They will also be eligible for Monte Carlo exotic assault rifle, Hawkmoon hand cannon and three ships - the Aurora Wake, Crypt Hammer and the Outrageous Fortune.
Destiny will release on 9 September for PlayStation 3, PlayStation 4, Xbox 360 and Xbox One.
(YouTube courtesy: PlayStation)