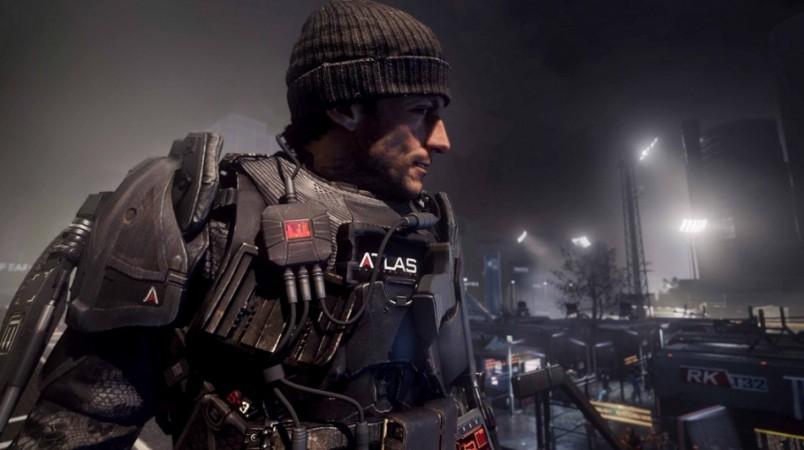 Sledgehammer Games' Call of Duty Advanced Warfare has gotten a new gameplay video showcasing the return of multiplayer mode, Kill Confirmed.
The new gameplay video is from IGN and Kill Confirmed will allow players to collect the dog tags from the fallen enemy soldiers, allowing you to score points. Players will have to get the dog tags of their teammates too if they do not want the enemy to score points.
The enemy soldiers will be everywhere (even rooftops) in the game and players will have to chase and evade and at the same time fetch the dog tags in this mode.
The video shows Greg Reisdorf, lead multiplayer designer at Sledgehammer Games speaking about the mode. The video is set in Retreat map, also known as Venus in Call of Duty Advanced Warfare.
Previously, the developer also released details about a new multiplayer mode, Momentum, which is like a War, similar to Call of Duty 3's territory capture mode.
The video shows that with the soldiers getting the exoskeleton abilities, the focus is on using it to escape from enemy fire and taking them down.
(YouTube Courtesy: IGN)
Co-Op Mode Details to be Released in September
Players waiting for news on Call of Duty Advanced Warfare's co-op mode have to wait until next month. Sledgehammer confirmed the mode in May 2014, however, there haven't been any details on the mode.
Michael Condrey, co-founder of Sledgehammer has said on Twitter that details will be incoming sometime this month. He has further confirmed that it will be via video trailer, but apart from this, nothing else was shared by Condrey, GameSpot reported.
Call of Duty Advanced Warfare will be featuring three main modes: campaign, multiplayer, and co-op.
The campaign mode will be focusing on the threat of private military companies. The multiplayer mode will be focusing on the superhuman abilities of the soldiers and nothing is yet known about what the co-op mode will focus on.
Multiplayer Deep Dive Video Trailer
Sledgehammer Games has revealed a new multiplayer video trailer for Call of Duty Advanced Warfare's multiplayer Deep Dive.
The Boost Jump allows players to use the vertical jump feature adding to the experience. The Boost Dodge feature provides "unmatched" power to evade from enemy gunfire. Boost Slide helps mobility and is better paired with Boost Jump. Boost Dash allows for swift movements in all directions while in mid air. Boost Slam is a new air-to-ground melee attack allows players to slam down into enemy soldiers.
Players will also be able to use the abilities in exoskeleton by customising it and strategically using it. Players will be able to use features like Exo Hover, Exo Cloak, Exo Shield, Exo Trophy System (allows destruction of two enemy projectiles), Exo Launcher.
The video says that Call of Duty Advanced Warfare will feature the greatest amount of customisations in franchise history.
(YouTube Courtesy: xbox)
50 Ranks and 15 Prestige Levels?
A tweet from Condrey has suggested that Call of Duty Advanced Warfare is likely to have 50 Ranks and 15 Prestige Levels, MP1st reported.
He had earlier said that the team had not yet decided between 10 and 15 Prestige levels. Usually, Call of Duty titles have ranks between 50-55 and around 10 Prestige levels.
#AdvancedWarfareMP 50/15. #7. pic.twitter.com/Dj8Fmmeunw

— Michael Condrey (@MichaelCondrey) September 13, 2014
Titanfall Rip-off Claims, founder says 'Not Worried'
As claims of Call of Duty Advanced Warfare being a "Rip-Off" of Titnafall make headlines, Condrey has said that the upcoming game will be able to "speak for itself" when released.
@AidanRawr not worried about it. When people play it in Nov, it will speak for itself. — Michael Condrey (@MichaelCondrey) September 14, 2014
Release Date
Call of Duty Advanced Warfare will be released on 4 November, 2014 for PC, PlayStation 3, PlayStation 4, Xbox 360 and Xbox One.50 Ranks and 15 Prestige Levels