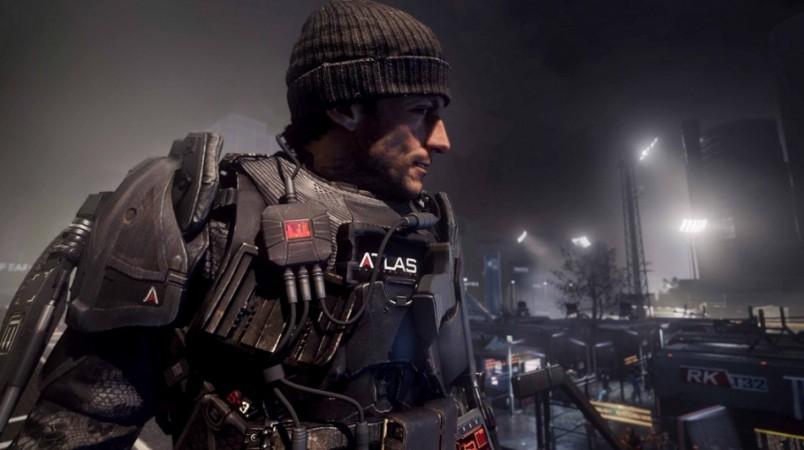 Even though the release of Call of Duty: Advanced Warfare was dogged by problems, and issues also cropped up in its matchmaking, it is no doubt a fun game to play and provides a better gaming experience with exoskeletons and more.
Gamers love to dissect the game and mine for any hidden weapons or items and have managed to find some of the hidden treasure. Additionally, gamers have also discovered a secret gun glitch.
Finding it is rather difficult and players might even have to go into the restricted area to look for it, but some gamers have discovered a gun - WEAPON_RPG. However, the weapon is glitchy, reports insist.
This glitchy RPG is found in the thirteenth mission of the game, in a level called 'Throttle'. Players will have to head to the top of one of the buildings in the map and there they will find a gun, which will be floating in the air.
PC Gamer opines that this was meant to be deleted before the game was released, but developers must have forgotten to take it out.
However, the gun is not of much help. It is silent when fired, and doesn't do much damage either. Below is a step-by-step tutorial to grab this glitch RPG:
(YouTube Courtesy: AH Community)
More Easter Eggs
More Easter Eggs were discovered by gamers and if one is impatient to wait for the release of Havoc DLC or unwilling to pay to access the zombies, there seems to be a way out.
Players will have to unlock all the Exo Survival maps present in Advanced Warfare. Next, try to beat 10 rounds on the tier 4 map called Riot. The eleventh round in the game will summon the zombies. Apart from this they will be also be able to access a various bonus multiplayer skins.
Bans to be imposed on Reverse Boosting
Michael Condrey, studio head at Sledgehammer Games spoke about issues close to gamers and the company -- optimising the matchmaking and crackdown on players indulging in 'reverse boosting' in a long post on the community page.
On matchmaking he said: "First, and I can't stress this enough, player connection to the host always takes priority over skill in the matchmaking process – always, no exceptions. Fast connection to a match hosted on our global dedicated servers is the most important component of our matchmaking system."
He said that though the skill is one of the considerations, it holds lesser significance. The present matchmaking process is similar to the ones that had been in place for previous Call of Duty games. But the results will all be different and players are able to connect to player who might be in different countries. It will also depend on time, Double XP events and other factors.
Speaking about the issue of reverse boosting he said: "No one wants to lose an objective based match by effectively being outnumbered while their teammate shoots grenades into their own forehead 100 times in the corner... Call of Duty is both social and competitive, and we respect and honor that... It's not dissimilar from the bans that cheaters and boosters receive, and we have increased our focus on reverse boost banning to combat the growing issue."
"None is trying to restrict the fun factor of playing Advanced Warfare with this policy, nor are we actively banning against particular styles of play, like trick shots. However, we have a low tolerance approach to people who ruin the experience for others through cheating, boosting, reverse boosting or being caught with toxic emblems in game."
35% Off - Retail Sale
Retailer, Target is offering consumers a 35% off on one of the three Call of Duty games - all of Duty: Advanced Warfare, Call of Duty: Ghosts, and Call of Duty: Modern Warfare 3 via its Cartwheel App.
The app is simple to download on any of the available smartphones. Interested people need to create a Target account. Check here for the specific coupon. This coupon will be available only till 24 January, 2015.
Havoc DLC
Havoc DLC that will give access to some zombie blasting is already scheduled to roll out on 27 January, 2015.
Top Selling Game in 2014
According to NPD'S end report, Call of Duty: Advanced Warfare was the top selling game of 2014. This was followed by Madden NFL 15 and Destiny.