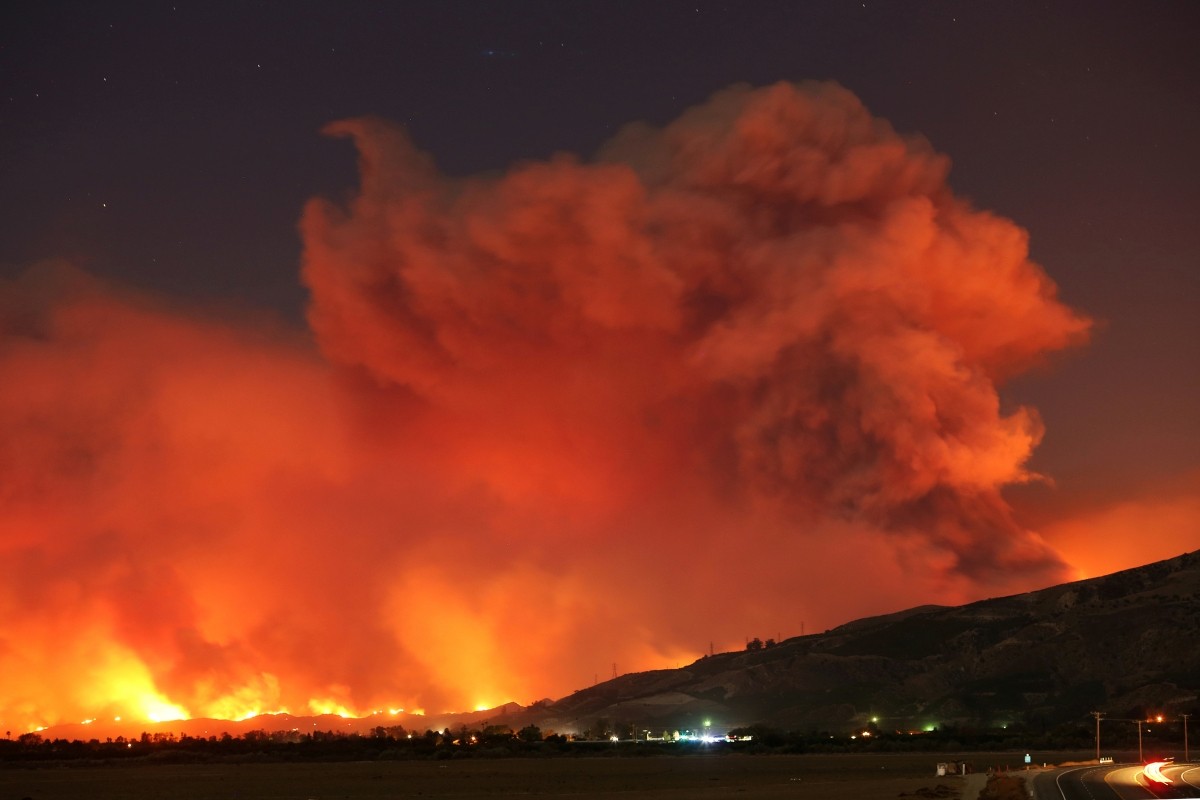 A few parts of the state of California in the United States was left charred – especially its wine regions of Napa and Sonoma – after a wildfire raged through it in October. Just when these areas were recovering from the devastation, parts of Southern California have now been lapped up by very fast-moving bushfires.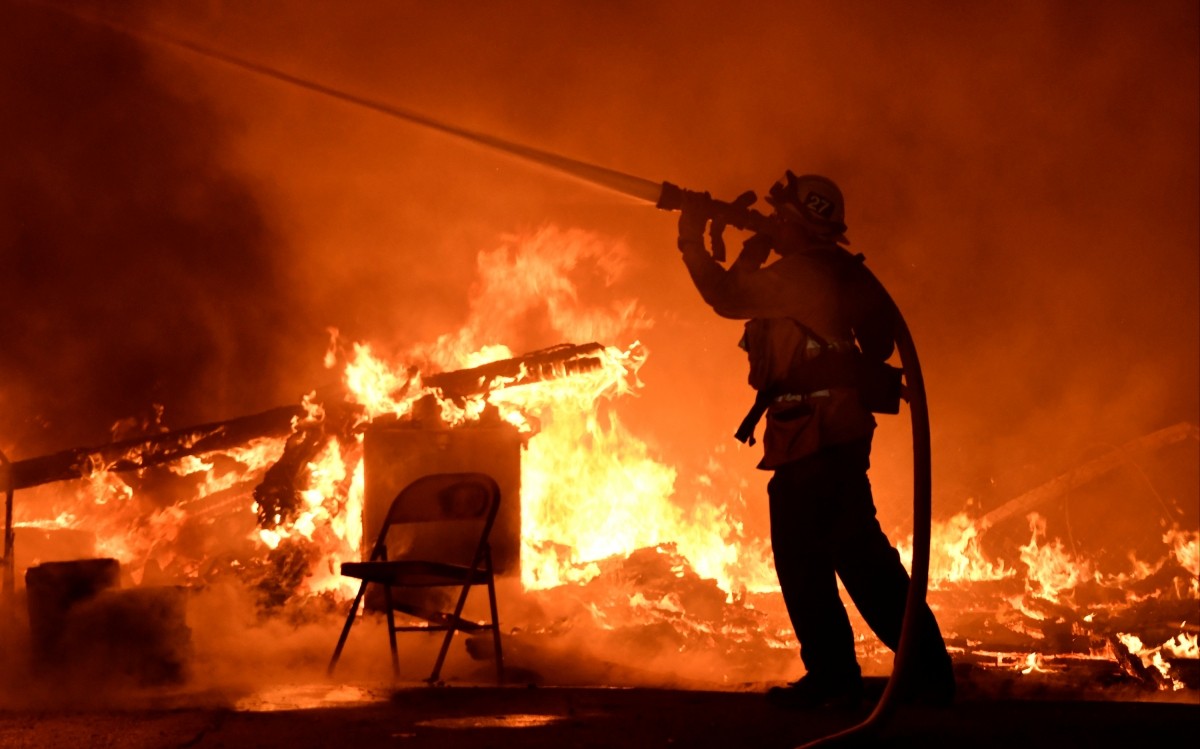 The blaze, known as known as Thomas Fire, reportedly erupted in the Ventura County, 70 miles northwest of Los Angeles, on Monday, December 4, and burnt down numerous houses. The region's fire department has now warned residents, especially in Ventura and Ojai, that the fire may get worse due to the powerful Santa Ana winds that carry hot and dry air, reported the Daily Mail.
The fire, until now, has charred about 55,000 acres of land and about 27,000 of residents of the region have been forced to flee leaving behind their homes. Authorities have been going door-to-door asking people to move to safer location as they believe that the fire is likely to rage until Thursday or Friday.
"We urge you, you must abide by these evacuation notices," Ventura County Sheriff Jeff Dean said at a press conference on Monday. "We saw the disasters and the losses that happened up north in Sonoma, and this is a fast, very dangerous moving fire."
Meanwhile, about 500 fire-fighters are said to be trying to douse the blaze but have been having a tough time as the weather conditions have remained unpredictable. "You can only imagine the impact this weather is having on the fire front," L.A. County Deputy Fire Chief David Richardson told ABC News. "We're chasing the fire and trying to get ahead of it. And we're chasing multiple fronts."
Due to Thomas fire, numerous school and institutions have been shut down and events have also been cancelled due to power outages. Over 2,60,000 people are said to have been left without power.
Even though the cause of the sudden blaze isn't known, California fire officials believe that lack of rain could be one of the reasons. "This year however no rain came in September, October and November in Southern California. So we have incredibly desiccated dry fuels," the Washington Post quoted Tim Chavez as saying.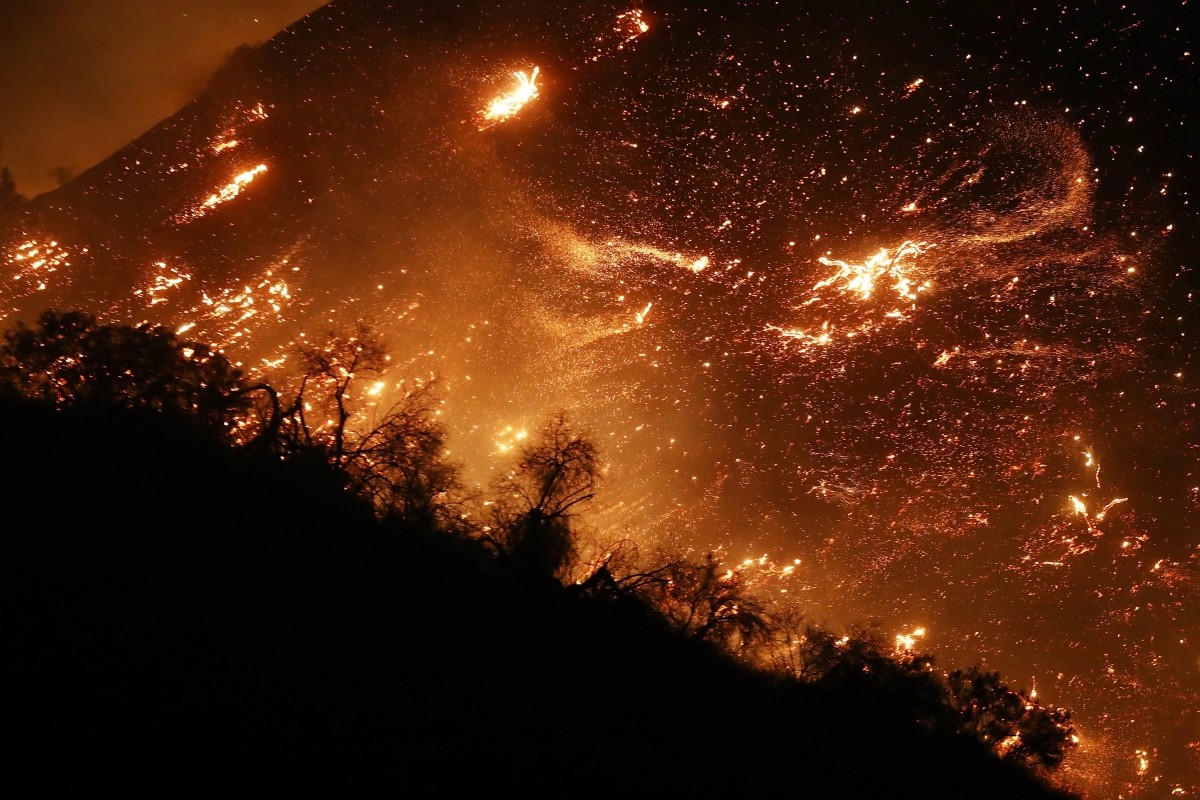 Meanwhile, the state is also witnessing three other wildfires and the Creek fire has created massive havoc, forcing tens of thousands to evacuate.