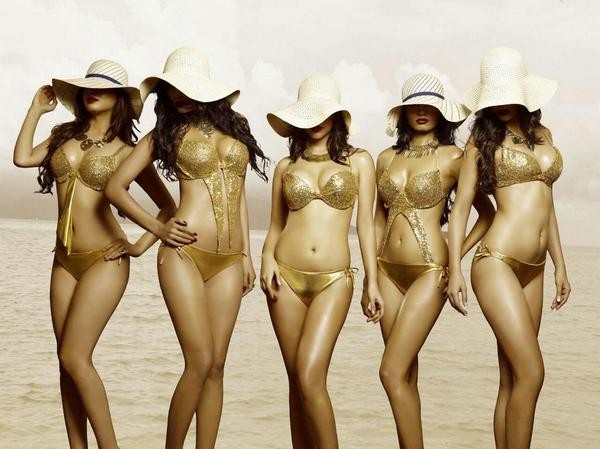 The much awaited teaser trailer of Madhur Bhandarkar's "Calendar Girls" is finally out.
Bhandarkar took to his twitter handle to unveil the teaser on Thursday, and in no time #CalendarGirlsTeaser started trending on the social networking sites.
The teaser looks glamorous and narrates the story of five models who earn popularity after featuring in prominent calendars.
Going by the one and half minute clip, it appears like "Calender Girls" has nothing new to offer and is much like Bhandarkar's previous films "Page 3", "Fashion" and "Heroine" that revolved around glamour, fame, money, lust, depression and ultimately failure.
However, unlike the previous films that starred Bollywood's prominent actors, this time around, the filmmaker introduces five fresh faces -- Akanksha Puri, Kyra Dutt, Avani Modi, Satarupa Pyne and Ruhi Singh.
Bhandarkar, who had managed to keep the cast of the film under wraps throughout the shoot, was said to have restricted visitors on sets. The film's team was also banned from carrying mobile phones or cameras. The entire cast and crew are bound by a Non-Disclosure Agreement.
There are rumours that the film will feature a character based on liquor baron and industrialist, Vijay Mallya.