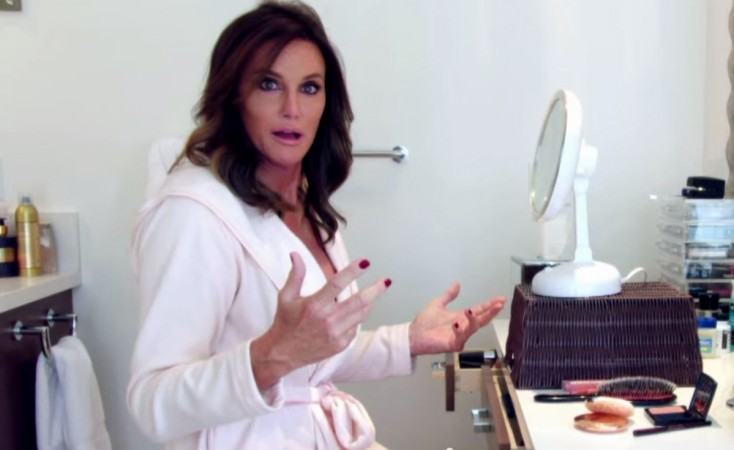 Caitlyn Jenner is really living her new life to the fullest. Cait's got it all --- a stylish wardrobe and an awe-inspiring style statement, and now the latest reports suggest that Jenner is all set to date too.
With every public appearance that Cait's been making, she looks more confident and comfortable with her new life. Well, this could be the reason that buzz about Cait finding new love is now doing the rounds.
According to Hollywood Life, sparks are flying wild between Caitlyn Jenner and Candis Cayne, a well-known transgender entertainer and actress. The report claims that Cait has completely moved on from Kris and has found love again in Cayne.
Apparently, the two of them partied together in NYC at PH-D and Candice was by Cait's side all along. "Caitlyn and Candis had amazing chemistry. After her monumental life change, Caitlyn's ready to open up her heart again and really, how could you ask for a more perfect fit as a romantic partner than Candis?" an insider said.
"She's been basically through the same struggles and confusion. Candis is smart, funny, talented and drop-dead sexy. I wouldn't blame Caitlyn one bit if she fell for her," the insider added.
And it wasn't just partying together, the two reportedly also went for a spa session, shopping and candle-lit dinner. "I'm not surprised at all that she would jump at the chance for them to spend some quality time together. And I'm sure Candis feels the same way about Caitlyn. I believe Caitlyn's ready for that again — and Candis is a special woman," a source said.
Meanwhile, Broody Jenner is also ready to play a matchmaker for his dad. Ok Magazine reports that when Jenner was asked by Sway on Sway in the Morning if he would help Cait find a date, he said, "I mean if she needed it, yeah, I mean whatever, of course. Caitlyn likes women so it would be, you know, it wouldn't be that hard to find a chick for Caitlyn."
It looks like Caitlyn Jenner is all set to fall in love again.