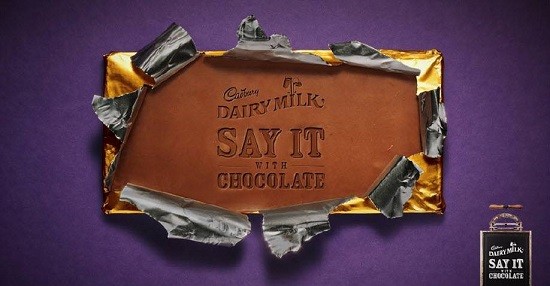 In a news that will bring some relief to Cadbury - the world famous chocolate manufacturers, new tests by the Malaysia government have now found that the company's chocolates do not contain pork, contrary to the earlier reports.
Cadbury Malaysia, a part of the British multinational owned by Mondelez International, was forced to withdraw Cadbury Dairy Milk Hazelnut and Cadbury Dairy Milk Roast Almond products from the Malaysia market a few days ago, following reports that the products tested positive for pig DNA.
However, Malaysia's Islamic Development Department (Jakim) has now stated none of the 11 samples - of Dairy Milk Hazelnut and Dairy Milk Roast Almond - which they tested from the company's factory showed positive results for porcine DNA, reported Reuters.
Jakim, however, has stated that Cadbury's halal certification for Dairy Milk Hazelnut and Dairy Milk Roast Almond would remain suspended, pending further tests and investigations of its supply chain. Jakim is the only body in Malaysia, tasked with ensuring if products are halal, or permissible by Islamic law.
There has also been widespread anger among the public, who feel the food safety authorities also failed the people.
"You might as well close down the labs because what is the point of conducting tests now. I don't know who to blame. So let the people decide which is which. I am just afraid that Muslims here would end up putting the blame on the government," Muslim Consumers Association Malaysia (PPIM) president Datuk Nadzim Johan told The Malay Mail Online.
The report had sparked quite an outrage in the Islamic country, with some calling for 'jihad' against the chocolate manufacturers.
"They cannot be forgiven because there is doubt now on the cleanliness of the chocolate-making process. Stern action must be taken because they were negligent and have lied to the Muslim people," Ikatan Muslimin Malaysia (Isma) chief Abdullah Zaik Abdul Rahman, who has issued a Fatwa, told the local daily.
Following the incident in Malaysia, fellow Muslim countries Indonesia and Saudi Arabia also carried out tests on Cadbury products. It is reported that unease has gripped Saudi Arabia, which is the birth place of Islam, where pork is strictly prohibited.
For the Saudis, who observe the religion in the strictest manner, the news has caused quite a scandal.
However, from the beginning of the scandal, Cadbury has maintained that its products do not contain pork. In an official statement on Facebook, the company had expressed hope that the government tests would be able prove the matter.
"Although Cadbury proactively and voluntarily recalled the products, we have no reason to believe that there is any porcine or pork-related ingredient in the our Cadbury chocolates. We stand by our halal certification and we have the highest levels of product labelling standards," the statement read.