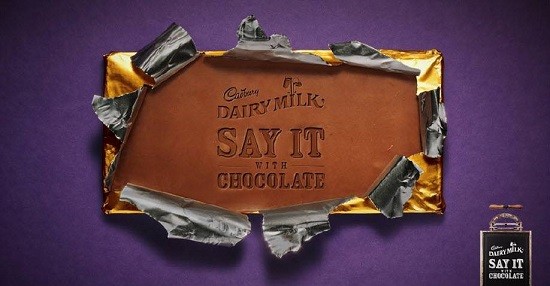 World famous chocolate manufacturers Cadbury have come under severe criticism especially in Muslim nations, after some of batches of their chocolates in Malaysia were found to have traces of pig DNA.
Cadbury, one of the oldest and most famous chocolate makers in the world, have been forced to recall two products from the Malaysian market, after pig DNA traces were found during a routine check for non-halal substances.
Cadbury Malaysia, a part of the British multinational owned by Mondelez International, has now withdrawn Cadbury Dairy Milk Hazelnut and Cadbury Dairy Milk Roast Almond products from the Malaysia.
The presence of an ingredient, banned under Islamic dietary laws, has sparked quite an outrage among some Muslim groups in Malaysia, with some even calling for Jihad against the chocolate manufacturers.
A group of more than 80 Muslim organisations condemned the UK-based company, stating "they lied to Muslims".
"They cannot be forgiven because there is doubt now over the cleanliness of the chocolate-making process. Stern action must be taken because they were negligent and had lied to the Muslim people," Ikatan Muslimin Malaysia (Isma) chief Abdullah Zaik Abdul Rahman, who has issued a Fatwa, told The Malay Mail Online.
There is anger among many in the Muslim countries, especially as most of the packaged products have Halal certification from the country's food product authorities.
"You might as well close down the labs because what is the point of conducting tests now. I don't know who to blame. So let the people decide which is which. I am just afraid that Muslims here would end up putting the blame on the government," Muslim Consumers Association Malaysia (PPIM) president Datuk Nadzim Johan told the local daily.
The sale of Cadbury products in Malaysia has been brought to a standstill, and most stores have started taking the products off its shelves.
Caught in the midst of the uproar, Cadbury - via a statement on Facebook - maintained that its products do not contain pork.
"Although Cadbury proactively and voluntarily recalled the products, we have no reason to believe that there is any porcine or pork-related ingridient in the our Cadbury chocolates. We stand by our halal certification and we have the highest levels of product labelling standards," the statement read.
The incident has caused some concern in several Muslim countries. Earlier on Saturday, reports confirmed that the Saudi Food and Drug Authority (SFDA) is conducting tests in its local market, to determine the presence of pork-related ingredients in the chocolate. Similarly, the Indonesian authorities are also carrying out tests on Cadbury products.
The Muslim countries have now asked the public to report to the authorities if they come across Cadbury Dairy Milk Hazelnut chocolates bearing batch number 200813M01HI2 and registered with the expiry date 13/11/2014, and Cadbury Dairy Milk Roasted Almond chocolates bearing the batch number 221013N01RI1 and registered with the expiry date 15/1/2015.