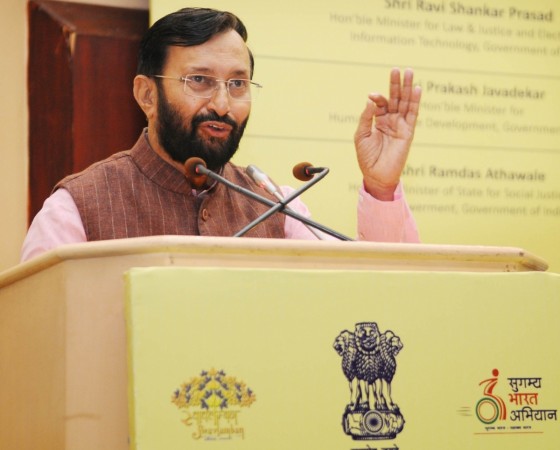 The Narendra Modi government has decided to ratify the Paris Agreement on climate change on October 2. The decision was taken during a Union Cabinet meeting on Wednesday.
"Today, the cabinet has decided to ratify Paris agreement," Human Resource Development Minister and former Environment Minister Prakash Javadekar told reporters.
On Sunday, PM Modi during the Bharatiya Janata Party national council meeting had announced that India will be ratifying the crucial deal on climate change.
The agreement is a way forward for nations battling climate change. The signatories are supposed to ensure that world climate change doesn't go beyond two degree Celsius.
At least 61 countries have ratified the protocol, but to implement the agreement countries that make up at least 55 per cent of the world's greenhouse gas emissions need to adhere to the protocol.
PM Modi had said that there was a shortfall of 3.5 per cent to cross the "55 per cent pollution barrier" and it will be crossed with India's decision to ratify the agreement.
"India became a decisive partner in the ratification process," PM Modi had said.
Javadekar said the Paris agreement will get implemented post 2020 and India will seek action from the developed world in the pre-2020 period.
US President Barack Obama had wanted the agreement to come into force this year since it would be part of his legacy before exiting office in November. India's acceptance of the climate deal had come about due to multiple meetings between Obama and Modi, who share a great camaraderie.
India had initially said that it can't sign the deal until the end of the year due to "domestic pressures." India had also tried to use the deal as a bargaining chip for its Nuclear Suppliers Group membership, but the membership did not work out during the Seoul plenary of the elite group in June as China posed as a hurdle.
(with IANS inputs)