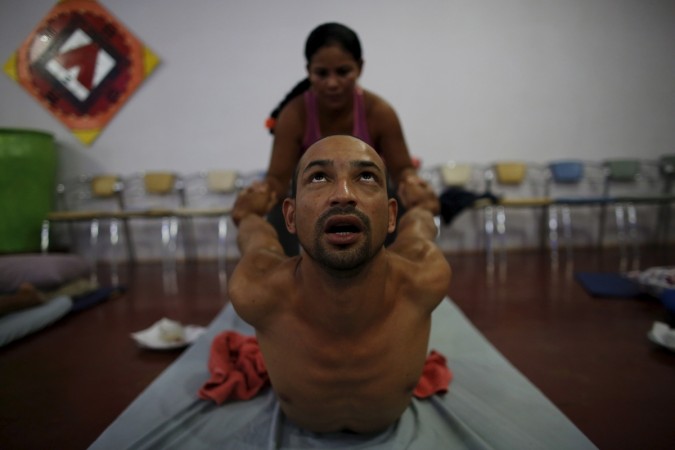 The Union Cabinet on Wednesday, Feb. 17, 2016, gave its approval to an agreement between the Ministry of Ayurveda, Yoga and Naturopathy, Unani, Siddha and Homoeopathy (AYUSH) and the World Health Organisation (WHO) in the field of traditional medicine, a move aimed at improving acceptability and branding AYUSH systems internationally.
According to a government statement, the Cabinet meeting chaired by Prime Minister Narendra Modi approved the pact, which will also help in long-term collaboration with the WHO in facilitating and generating awareness about AYUSH systems of medicine through education, skill development, workshops and exchange programmes between the Ministry of AYUSH and the WHO for building capacity. It will also facilitate advocacy and dissemination of information on AYUSH systems amongst member states while collaborating with third parties to create synergy in implementing the WHO "Traditional Medicine Strategy: 2014-2023", particularly in the context of AYUSH systems.
As a first step in long-term collaboration, India will assign to the WHO activities for development of its technical documents and publications, like benchmarks for training in Yoga, and practice in Ayurveda, Unani Medicine and Panchakarma. The agreement is expected to benefit the practitioners of AYUSH systems.
Under the pact, AYUSH and WHO will subsequently take up other mutually agreed activities and initiatives that could encompass multilateral collaboration for promotion of Traditional and Complementary Medicine (T&CM) systems. This will include development of the WHO publication on the basic terminologies for T&CM, establishment of a database for global T&CM practitioners and a network of international regulatory cooperation for T&CM practices.
The expenditure for carrying out collaborative activities will be met from the allocated budget under the existing plan schemes of Ministry of AYUSH.
During a presentation by the AYUSH Ministry on July 3, 2014, Prime Minister Narendra Modi had asked it to seize opportunities so as to take the lead at a time when holistic health care has gained currency. It was also emphasised that a road map be prepared to establish India's credentials in holistic healthcare, including preparation of authoritative and credible literature.