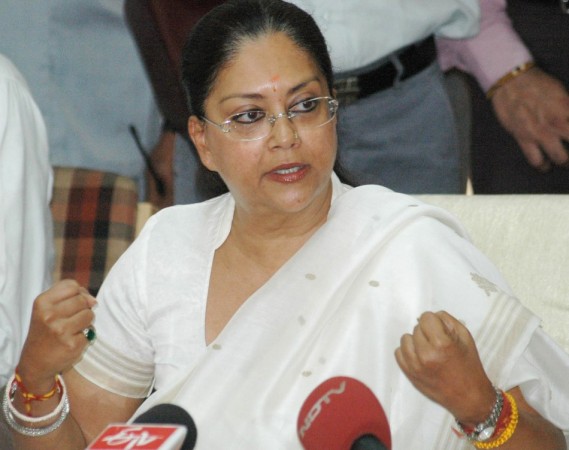 It is not just in Uttar Pradesh that the Bharatiya Janata Party has had to face poll humiliation; it also faced a shocking defeat in Rajasthan, losing three of its four seats to the Congress.
BJP could only retain the Kota south constituency, while having to concede the constituencies of Nasirabad, Weir and Surajgarh to the Congress, giving it the much-needed boost after the general elections.
What is really shocking is that all four seats were held by BJP, and the party had won by margins of more than 50,000 votes in some of these constituencies in the Lok Sabha elections.
The Congress, of course, was jubilant after the results.
"All the four seats were held by BJP, but despite all the use of their muscle power, we were able to win three, which is historic. The true credit goes to the people of Rajasthan," said Congress leader Sachin Pilot.
Pilot blamed the BJP's arrogance and chided it to introspect after these shocking results.
"BJP's arrogance cost it votes. It is also a strong indication against the government of the day, which must now introspect on its loss," he said.
BJP's loss in the by-polls is even more glaring in the light of the party coming to power in the state with brute strength under Chief Minister Vasundhara Raje less than a year ago. The BJP had won a massive 163 seats in the 200-strong Rajasthan assembly, leaving the Congress hapless with only 21 seats.
The BJP had also won all 25 Lok Sabha seats from the state this year, and all bets were on it to sweep the by-polls as well.
This loss has made a few things clear – that the Modi charm in the state has waned, and an anti-incumbency mood against the new BJP state government may already be setting in.