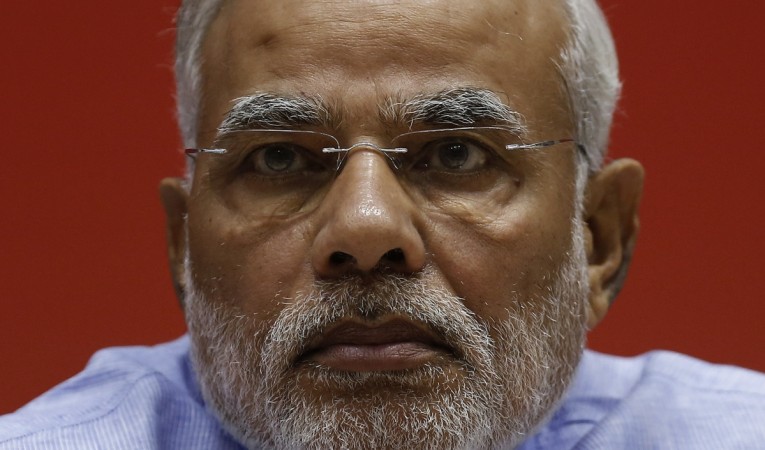 In the assembly election on Tuesday, BJP lost three of the nine seats it had full control over prior to Lok Sabha elections in Prime Minister Narendra Modi's own state. This is apparently indicative of declining influence of Modi wave in Gujarat, which he ruled on for over a decade.
BJP had strong hold over all nine assembly seats that went to by-poll on 13 September including Deesa, Khambhaila, Maninagar, Tankara, Limkheda, Talaja, Anand, Matar and Mangrol.
All the above nine seats were occupied by BJP MLAs until they won the Lok Sabha seats in 2014 Lok Sabha elections and had to vacate them all.
While Congress was ousted from Modi's territory after he came to power in 2001, the party has now managed to grab three out of the nine seats including Deesa, Khambhaila and Mangrol, while BJP was left with only six of them.
In 2014 general elections, BJP gave tough competition to Congress and defeated it by winning majority seats and leaving Congress as a minority party in the Parliament. However, the by-election seems to have come as a turnover for Congress, which is slowly and gradually reviving its political grounds after losing badly.
BJP's defeat in those three seats apparently holds greater importance as Congress managed to root its political presence in the territories, which were deeply under Modi's influence for the past 13 years.
The by-poll results is definitely a setback for BJP, which won India's heart in the general elections with all the hopes to bring back nation's economy on track and promises of development by 2022.
All these promises brought Modi wave in India, which now seems to be fading away slowly and gradually, making way for Congress to come in the front along with ruling party BJP.