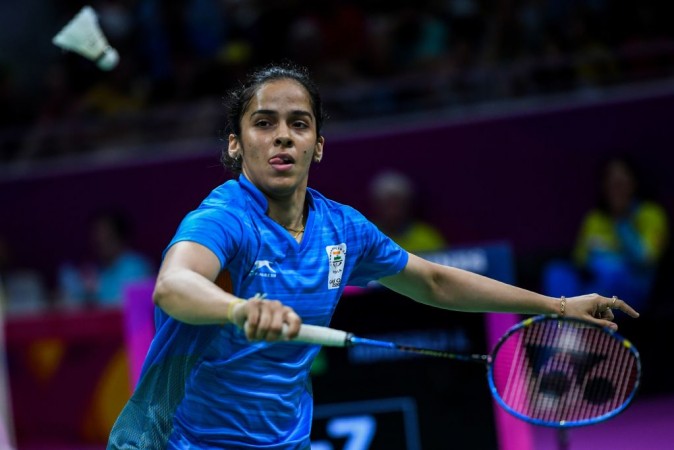 It was a dominant performance from Carolina Marin as she outgunned Saina Nehwal in the quarter-finals on the ongoing BWF Badminton Championship. Marin never looked in any troubled as she swatted away the Indian with ridiculous ease. The scoreline 21-6 21-11 does not even begin to tell half the story of the domination.
Leading into the match, Saina and Marin were locked at 5-4 in head-to-head clash but the proceedings which unfolded at Nanjing presented an entirely one-sided clash.
Marin get's off to a smashing start
Marin got off the blocks quickly and raced away to 11-2 at the mid-game interval. Saina was thoroughly out of touch and never looked tuned in. Marin win the first set in 12 minutes with zero fuss and with 21-6 locked in her corner.
The Indian did come back strongly in the second half but once again Marin did not allow her too many freebies as she mixed and matched her strokes and kept Saina on the mat. She was attacking from all cylinders and the combination of smashes and drop shots proved to be too good for Saina who trailed 11-8 at the mid-game interval. However, the Spaniard bulldozed after the break and shunted away all hopes of a comeback as she closed the game 21-11 in 19 minutes.
"Her (Marin) movement was very quick. She was moving so fast and covering the court very quickly. The kind of shots that she played, it seemed like she was suddenly very fast. Also, I had a late match yesterday so to face someone so quick was difficult. I didn't understand what to do, she never gave me a chance to play my game," Nehwal said after the game.
A visibly chuffed Marin spoke about her form and that she wants to build on the momentum.
"I'm doing well since first day. I was in control today. I'm the fastest in the world, it is my strength and I have to keep doing it. I am happy to reach the semifinal. The favourite player (Tai Tzu Ying) to win the tournament lost today, so i'll try to give my best tomorrow against China's He Bingjiao," Marin quipped after her emphatic win.