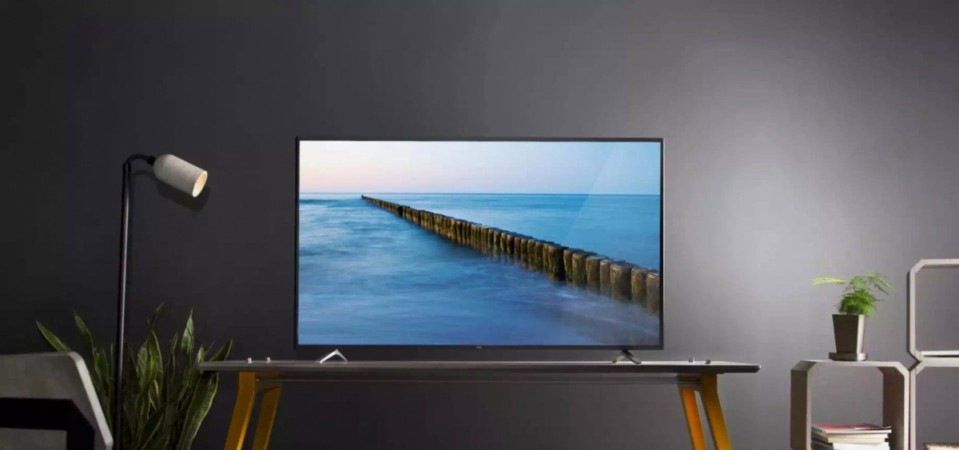 As modern televisions have gone beyond their original concept which was to offer only video entertainment by displaying things in motion and have literally evolved into 'smart' offerings a life without which is seemingly unimaginable now, it only gets confusing for prospective buyers on the lookout to buy the best TV. To demystify the concept and to aid in an effective purchase, we have compiled essential pointers using which your purchase of a TV virtually becomes a satisfying one.
Firstly, to start with our 4 part series that details aspect such as budgets, without budget barriers and feature-filled smart TVs sans budget barriers. To begin with, we target the budget conscious buyers looking at purchasing a TV tailored based on specific requirements. Check out the list below:
Buying guide to help you choose the best TV when you are restricted to a budget limit:
Evaluate the size of your wall/place: The foremost thing to consider before you set out to purchase a television is the available space. Go the place where you intend to install the television and measure the available area accurately. If it is a wall, then take measurements and note these down. This should help you choose the size of your television as per your budget.
Check on the timing: Remember that purchasing a TV during the festive season ensures that you get good discounts and deals. In the case of exchange, hold on till there is something like the Black Friday/Cyber Monday week. Exchanging during these custom discount seasons enables you to save money and possibly extend your budget as well.
Trust your instincts: Remember that most of the advertisements nowadays are done to showcase brands and to enable the livelihood of the celebrity brand ambassador. So, it is advisable you visit a nearest brick-and-mortar retail store and check if an offer/aspect showcased in an ad really exists. This is especially true if you are looking at making purchases on a tight budget.
Physically inspect your 'potential' TV: Making online purchases of TVs is undoubtedly cool, but if you are on a really tight budget, then go to the nearest retailer and check on similar range televisions. Here, you will even get an idea about the technical aspects of your TV. After physical evaluation of your TV, it would be safe to order online as well.
Technicalities: These are two most important things to evaluate before purchasing a TV. Even if you are a technical wizard, don't always go by technical specifications of a TV. These often lead to conflicts and deter you from purchasing one. When you are at a TV retailer, do ask the representative to show you the viewing angles. Then, evaluate this from the perspective of viewing at your home. Wide viewing angles are generally preferred much as they offer seamless viewing even from say a 178-degree view.
Brands: As per the latest statistics, the highly moving brands (almost across the globe) are Sony, Panasonic, Samsung, LG and Videocon. It is not necessary that you should choose among these brands; there are others such as Micromax, Intex, Toshiba, Thomson, Sharp and more that are also equally good on specs but still not selling. So have a rep show these TVs to you, check their prices carefully before finalising your buy.
Technology: TV technology is constantly evolving nowadays. There are LEDs, flat panel TVs, smart TVs, LCDs and even curved TVs. If you prefer a TV for your general everyday home viewing, then selecting a LED is the best option. All of the big brands viz. Panasonic, Sony, Samsung and LG offer LED TVs at varying prices. Out of these, Panasonic and Samsung have a slight edge over value-for-money.
Technology continued: There are HD TVs and there are 4K ones. 4Ks are always more expensive than HDs. In the case of a budget constraint, a full HD TV or an HD-ready set should do a world of good considering that these are for viewing at living rooms in homes.
Interface ports offered: The more USB ports offered, by a new TV, the better as you can interface more external devices to directly view multimedia content. Your new TV should also come with an HDMI port so that you can interface projectors/laptops and more.
Accessories: If you are left with a couple of grands after you have invested in a TV, then do try to go for a good soundbar system. You could also look at a home theatre set up in case your budget permits.
A good digital cable connection: Most of the TV retailers and manufacturers nowadays are tied up with digital cable service providers. This results in discounts on the new cable connections. Do speak to your retailer and find out which digital cable broadcasting service provider offers lucrative deals. Get this installed and voila! Your new TV is all set to rock.
Coming soon - Part 2 of our TV buying guide, detailing simple methods to help you choose TVs if you do not mind compromising on budgets. Do check back.