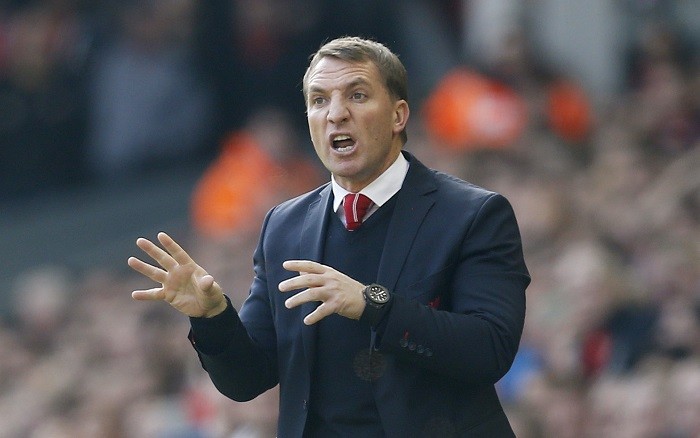 Liverpool boss Brendan Rodgers admits that his side will find it difficult to attract new talent in the summer if they fail to qualify for next season's Champions League.
The Reds were in a good position to make a top four finish in the Premier League a few weeks ago, after going unbeaten in 13 games since their defeat at Manchester United in December.
However, consecutive defeats to Manchester United and Arsenal in their last two Premier League fixtures have severely dented the Reds' hopes of Champions League qualification as they are currently seven points behind fourth placed Manchester City with only seven games remaining.
And Rodgers fears that the Merseyside club will not be able to attract new players in the summer if they fail to make it to the top four in the Premier League this season
"Liverpool is a phenomenal club that players want to play for but, of course, players want to play at the top level of the game and if you are not in the Champions League it makes it difficult for you," Rodgers was quoted by Sky Sports as saying.
Although Rodgers insists that Liverpool will continue fighting for a top-four finish in the Premier League, he admits that it is "highly unlikely."
"We know that but we just have to continue to fight in order to be a stable club. We want to be in the Champions League – that is important and key for us – but it is highly unlikely this year," added the Northern Irishman.
"I wouldn't expect the others to slip up and then add to that the growing number of players we have got unavailable and I think it will make it very difficult."
Despite spending almost £120 million on transfers last summer, Liverpool have been far from impressive this season, getting prematurely knocked out of the Champions League and struggling to make a top four finish in the Premier League.
And Rodgers admits that he always knew that this season would be difficult especially after the departure of their talisman Luis Suarez to Barcelona last summer.
"We always felt this year was going to be difficult – that was the reality of it," he added. "Our run last year nearly brought us the title but we lost a world-class player in Luis Suarez and lots of other developments happened within the club."
However, the former Swansea boss is confident that the young players at Liverpool will help the club do well in the future.
"We have got young players who are growing, getting more experience and then hopefully there will be a period where we qualify again," he said.