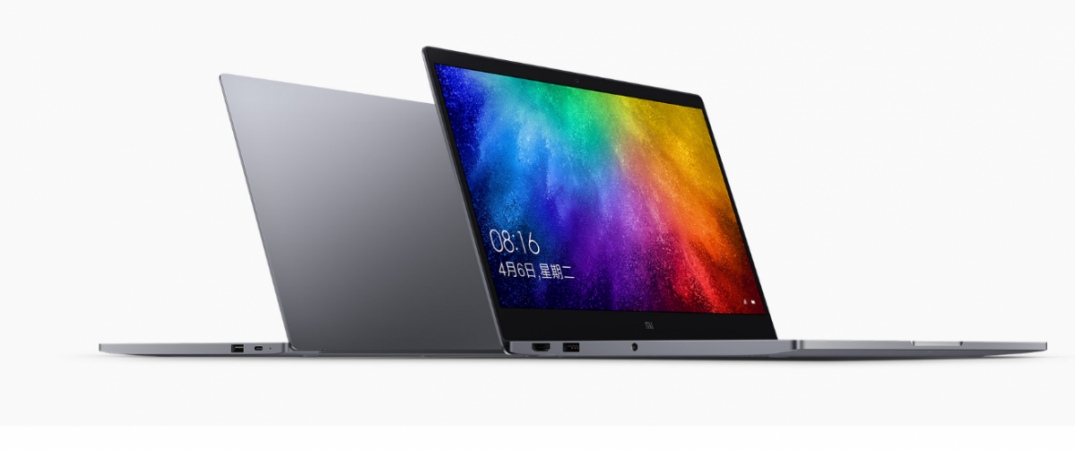 Xiaomi is popularly known as the "Apple of China" and it is trying to live up the hype with its latest move. The company just upgraded its MacBook Air-rival Mi Notebook Air laptops to win over consumers looking to buy Apple's sleek laptops.
Xiaomi Mi Notebook Air now comes with Intel's eighth-generation processor. Buyers get to choose between two variants - Intel Core i5-8250U and Core i7-8550U processors quad-core processors, clocking at 3.4 GHz and 4GHz, respectively. The new chipset breathes new life into the two-year-old laptops as it brings 40 percent performance improvement compared to its predecessor.
In an attempt to attract buyers with an extra bounty, Xiaomi added a grey colour to the Mi Notebook Air, which is something Apple offers in the latest high-end MacBooks. Interested folks can pre-order the upgraded Mi Notebook Air from the company's official website starting at ¥5,399 (about Rs 53,800) and deliveries will begin January 24 onwards.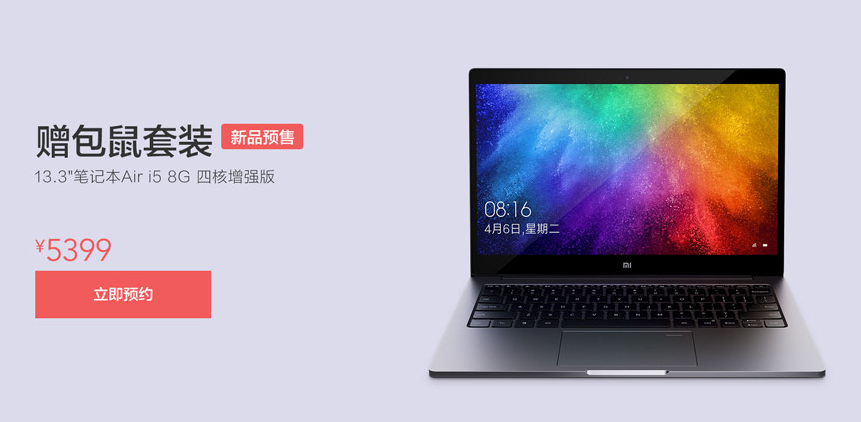 The rest of the configuration of the Mi Notebook Air remains the same. The laptop has a 13.3-inch Full HD display with 170-degree viewing angle. It is powered by 8GB RAM, 256GB PCIe SSD storage and a 2GB discrete NVIDIA GeForce MX150 graphics card that can handle programs like Adobe Premiere Pro and casual gaming.
Xaiomi Mi Notebook Air supports two external 4K displays, there is one USB Type-C port, one HDMI port, and two USB Type-A ports on the connectivity front. The trackpad has an integrated fingerprint scanner to unlock the laptop with a simple touch – something MacBook Air completely misses.
The Mi Notebook Air bears an uncanny resemblance to the Apple Macbook Air, complete with a backlit keyboard, while it gives that glowing Apple logo on the back of the display a miss. To make up that loss, there is AKG-tuned speakers with Dolby Audio support, Intel dual-antenna Wi-Fi receiver with 2.4GHz and 5GHz bands.
Xiaomi Mi Notebook Air supports fast charging via USB Type-C port, and the 40W battery is good to go for about 8 hours of online video playback, Xiaomi claims. Onboard this laptop is a Windows 10 Home edition to run the show, and there's a 1MP front camera for video-calling.
Of all this, the saddest thing is that Xiaomi has reserved availability of the Mi Notebook Air to China. There's no word on the laptop's international availability, including India.