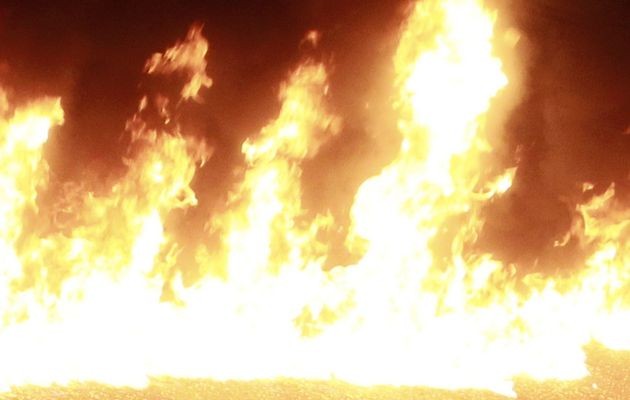 At least 28 people were killed and 10 others injured in a bus collision, in Assam's Barpeta district on Thursday.
The tragedy took place at the National Highway 35 at Doholapara of lower Assam's district at around 4.30 am, when two mini buses were hit by a moving truck.
Both the buses overturned killing dozens on the spot. Among the dead were 13 children. The injured were immediately rushed to the Barpeta Medical College Hospital and Bongaigaon Civil Hospital.
Police said the truck was coming from West Bengal. The driver of the vehicle had reportedly fled from the spot after the accident.
The victims, who were workers at two brick kilns at Rangia in Kamrup district, were heading from Kholkholi in Dhubri district when the collision took place.
Such accidents in the Assam state have risen considerably given the poor road conditions. According to data provided by the Union Government, road accidents rose by over 14 percent in the state between 2010 and 2011. About 2,854 people have lost their lives in road accidents in 2011.
Guwahati city, despite having well maintained roads, has registered over 1,000 cases of road accidents between January 2012 and March 2013. A majority of the accidents comes under reckless and drunk driving cases.