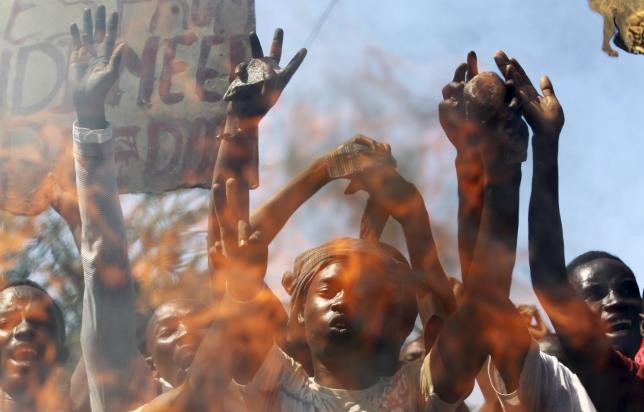 The European Union's decision to hold back $2 million to finance elections in Burundi has prompted the East African nation's president Pierre Nkurunziza to seek donations from 'patriotic' citizens to hold elections in June.
The Burundi government, on its official Facebook page has urged "patriotic citizens to reinforce a culture of democracy based on the choice of the people" and donate money into a government bank account.
However, the request has evoked strong reactions, with some social media users even calling Nkurunziza 'Hitler of Africa,' while others have questioned him why instead of spending money to buy aircraft for personal purposes, he did not set aside money for the elections.
The country is believed to be cash-strapped, as several of its allies have suspended their support. Recently Burundi's former colonial master Belgium withdrew its $2 million financial aid to the country.
The European Union has refused to release financial aid until Pierre Nkurunziza ensures favourbale conditions for holding 'free and fair' elections, the BBC reported.
President Nkurunziza's effort to extend his tenure has sparked an angry reactions from the countrymen. According to Associated Press, daily street protests opposing Nkurunziza's move to re-contest have killed at least 20 people and injured over 471 people.
Recently, a popular opposition leader also was gunned by unidentified men suspected to supporters of the Burundi president who has been in power since 2005 and is seeking a third term.
The United Nations also came out with a statement opposing Pierre Nkurunziza, saying Burundi's elections should not be held as scheduled in June due to unrest in the country.