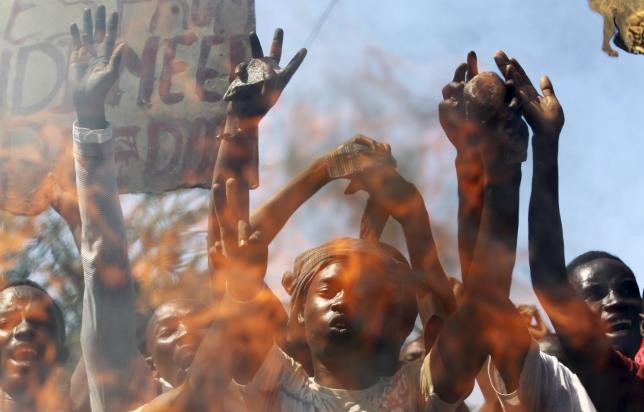 Amidst intense political crisis, protesters burned a man alive in Burundi over suspicion that he was a member of President Pierre Nkurunziza's ruling party.
The protesters said the man was part of the ruling party's youth wing that was involved in attacking public rallies calling for the ouster of President Nkurunziza. "They put tyres around his neck and then burned him," a witness told Reuters after the victim was killed in the Nyakabiga district of Bujumbura.
In the last two weeks, the country has been gripped with violent protests after President Nkurunziza announced that he would continue for a third time. The announcement was met with violent public outrage. There are increasing fears of a civil unrest in the ethnically-charged country.
The Burundians find the president "repressive, divisive leader incapable of reducing extreme poverty" who uses force to get rid of his opponents, according to Mail & Guardian Africa.
There have also been allegations that the Burundian Constitutional Court judges were threatened and forced to validate President Nkurunziza's bid to seek a third term in office.
An exiled judge, who fled the country for opposing the presidential bid, told Al Jazeera that the court had met on 30 April and found that Nkurunziza was not eligible for a third term. Later, the judges started receiving threat calls. "If we did not give the third term a green light, we were going to be in trouble," said the judge, who is living in exile in Rwanda now.
The Burundi President's office had condemned the violence. "We don't want the situation to degenerate and take us back to those years when people were killed on the streets in broad daylight," said Nkurunziza's spokesman Gervais Abayeho.
In the escalating violence, at least 14 people have been killed so far, according to local activists.