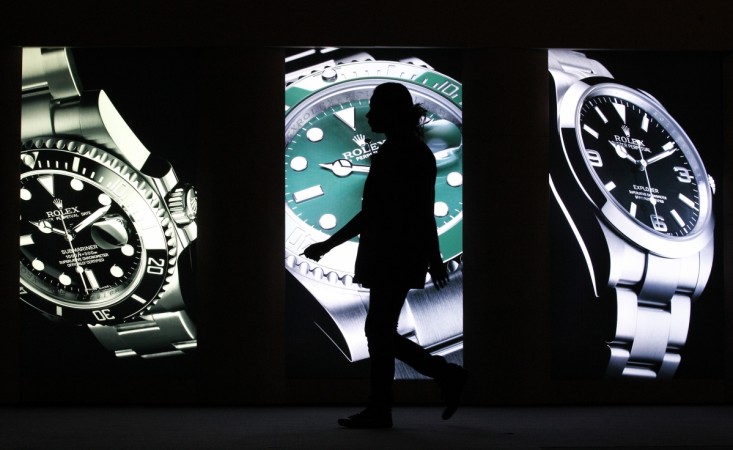 In a bizarre incident, three women were caught hiding expensive watches in their bodies, after stealing them from the guests of a hotel-casino in Las Vegas, last week, said local Police.
The Las Vegas Metropolitan Police Department (LVMPD) said that the three women (Bryanna Warren, Trinity Kennard and Charmella Triggs), all in their early twenties, flirted their way into the guest's room, at the Encore hotel-casino, on Sunday, 17 August, according to a report by Fox5.
In order to make their robbery easier, they got the men drunk, and tried to take off with their wristwatches, which cost thousands of dollars. The LVMPD said that the women hid the Rolex watches in their vaginas.
At around 3:30 am, on Sunday, Triggs and Warren approached a tourist from India at the hotel bar, where one of them passed her phone number.
The tourist had told the women that he was staying at one of the rooms in the hotel with a friend. The two burglars and the tourist departed, after that, only to bump into each other outside the latter's room, around half an hour later.
The man invited the two women, and it is reported that they had a few drinks inside the tourist's room, before being joined by his friend.
Later, the two burglars asked the permission of the tourists to invite their "friend" (and the third burglar), Kennard into the room.
After that, one of the women started undressing a tourist and performed sexual acts on him. He removed his Rolex watch, worth $12,000, during the act, according to the police.
The other tourist also had the sexual acts performed on him by another woman, and he too removed his watch, worth $4,000.
However, the men soon realized what was going on when they saw that their watches were missing from the place where they had left them.
CCTV footage from the hotel revealed that the women fled from the room, towards the elevators, with the two men in pursuit. As the three burglars got into the elevator, one of them pulled a stun gun on the tourists to deter their pursuit.
The footage from the elevator's CCTV cameras revealed that the women hiked up their dresses, and inserted the Rolex watches in their vaginal areas, while squatting.
The victims of the burglary immediately informed the hotel security, who in collaboration with the police, were able to catch the burglars at the taxi-pickup area of the hotel.
The Police immediately found the stun gun and one of the watches on the women. The other watch was found after a strip search was done on Kennard.