Burger King in Japan has gone on to the next generation of burgers, by serving Black Cheese Burgers, which consist of black buns, black cheese and black sauce.
The idea of adding the 'black' element in the food item was introduced in 2012, through Premium Kuro Burger (kuro means 'black'). Then last year, Burger King came out with the Kuro Ninja with a slice of bacon, and now the Black Cheese Burger, reports The Independent.
Though it can look gross to many, who may prefer not to order it, the colour element is part of the edible ingredient added to the item.
The bread is coloured with bamboo charcoal, which gives it a dark shade, while squid ink is added in the ketchup to make it look black. But the meat is not that black as it is broiled, according to Huffington Post.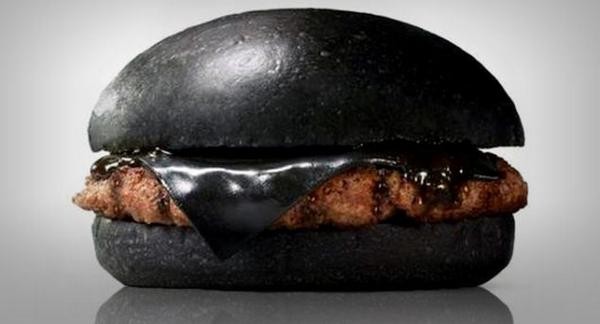 Burger King has now introduced two variants of Black Cheese Burger to its menu - Kuro Burger Pearl and Kuro Burger Diamond, both made with black charcoal.
The Independent claims the Black Cheese Burgers will be available from 19 September in Japan for a limited period. The patties will be priced at 690 yen for the Kuro Burger Pearl and 480 yen for the Kuro Burger Diamond.
Meanwhile, social networking users have made mixed responses on the idea of Black Cheese Burgers.
"That's so awful! Burger King #Japan unveils black burger with black cheese", tweeted Marwa Amr.
"I see some red meat and I want it... painted black?? Burger King Japan's new dark meat," Jacob Schlesinger tweeted.
"This may good for Halloween. In Japan, Burger King Has a Black Cheese Burger," Jon O tweeted.